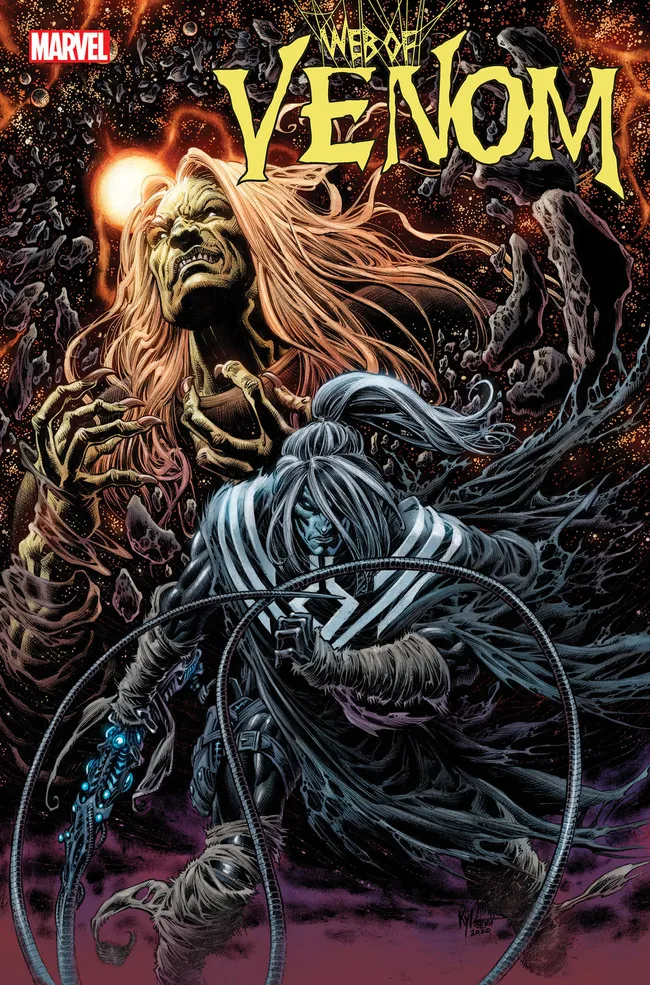 DONNY CATES (W) • GUIU VILLANOVA (A) • Cover by KYLE HOTZ
VARIANT COVER BY JUAN JOSE RYP - FEB200937
VARIANT COVER BY EM GIST - FEB200938
SPINNING OUT OF THE PAGES OF VENOM AND GUARDIANS OF THE GALAXY!
KNULL IS COMING!
• Since his appearance in GUARDIANS OF THE GALAXY, one thing WRAITH has made perfectly clear is that he's hunting KNULL, the God of the Symbiotes.
• Now, in the wastelands on the outskirts of the cosmos, he'll have his chance to face him…
40 PGS./ one-shot/ Rated T+ …$4.99
ON SALE 9/9/2020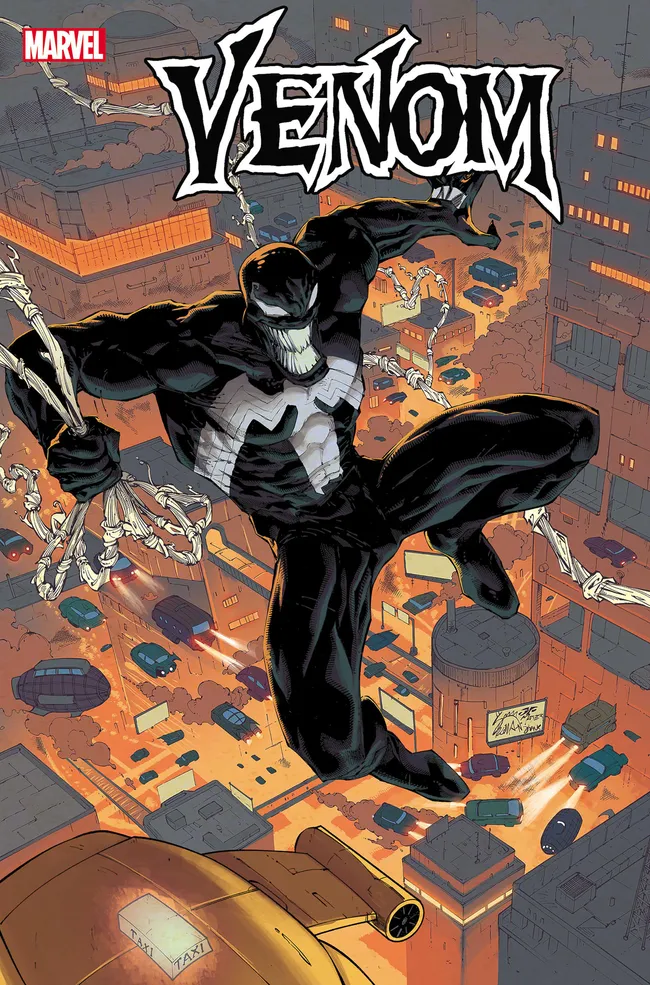 DONNY CATES (W) • JUAN GEDEON (A) • Cover by RYAN STEGMAN
IN THE WAKE OF "VENOM ISLAND," WHAT'S NEXT FOR THE WICKED WEB-SLINGER?
KNULL IS COMING!
As if ONE new threat to Eddie Brock and his son, Dylan, wasn't bad enough, an entirely different foe rears its monstrous head as Eddie and Dylan try to find their way! But in this dangerous new world, Eddie's also enlisted the help of some new allies, some of whom have familiar faces — and who Eddie may never want to leave!
32 PGS./Rated T+ …$3.99
ON SALE 9/16/2020
VENOM BY DONNY CATES HC VOL 02
MARVEL COMICS
(W) Donny Cates (A) Juan Gedeon, More (CA) Ryan Stegman
From ABSOLUTE CARNAGE to "Venom Island," Donny Cates continues his sensational shake-up of the symbiotic mythos! With the serial killer Cletus Kasady on the warpath, Eddie Brock must protect his son, Dylan, at all costs! But Venom and Carnage aren't the only two symbiotes around. As more of Venom's twisted offspring make their presence known, Carnage strikes – and all hell breaks loose! As if things weren't bad enough, it turns out there's much more to Dylan than Eddie, Carnage or even the alternate-reality Reed Richards known as the Maker understand – and once they learn the truth, nothing will ever be the same! Then, in the aftermath of Carnage's assault, Eddie finds himself back on the ominous Island of Bones – where every living thing is out to get him! Venom will be tested like never before! Collecting VENOM (2018) #16-25.
Rated T+ $34.99
ON SALE 1/20/2021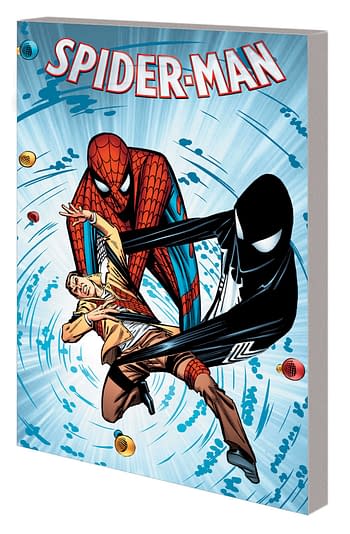 SPIDER-MAN TP ROAD TO VENOM
MARVEL COMICS
(W) Len Kaminski, More (A) James Fry, More (CA) Ron Frenz
The full story of Eddie Brock's transformation into Venom! Take one symbiotic costume spurned by Spider-Man! Add one disgraced reporter who blames the loss of his career on the same friendly neighborhood wall-crawler! Together, they will become the deadliest foe Peter Parker has ever faced! Experience the shocking saga of the Sin-Eater that led to Eddie's downfall. And the dark origin of Venom that reveals how two lost souls with a shared hatred of Spidey became one – and explores the twisted roots that led them there! Plus: Flash back to a tale from Eddie's past as a cub reporter at the Daily Globe – on the hunt for a monster! Collecting VENOM: SEED OF DARKNESS #-1; AMAZING SPIDER-MAN (1963) #258; WEB OF SPIDER-MAN (1985) #1; PETER PARKER, THE SPECTACULAR SPIDER-MAN (1976) #107-110 and #134-136; and VENOM: DARK ORIGIN #1-5.
Rated T+ $34.99
ON SALE 9/30/2020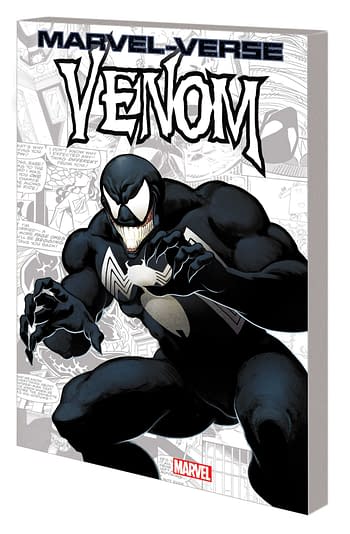 MARVEL-VERSE GN TP VENOM
MARVEL COMICS
(W) Nel Yomtov, More (A) Alex Saviuk, More (CA) Todd McFarlane
Venom has been one of the most vicious villains in the Marvel-Verse – and one of its most lethal protectors! Get to know the sinister symbiote with some of his most action-packed adventures! It all begins with Spider-Man's symbiotic black costume – a killer outfit in more ways than one! And Spider-foes including the Rhino and the Shocker will find out just how dangerous it is! But after Spidey scorns and abandons the alien suit, the vengeful symbiote bonds with disgraced reporter Eddie Brock to become…Venom! Together, the two target Spider-Man for destruction – and nearly succeed! Venom eventually turns over a heroic new leaf – but how will Spidey react when his former deadliest foe swings back into town wanting to be…his friendly neighborhood sidekick?!
Collecting SPIDER-MAN ADVENTURES (1994) #8-9, AMAZING SPIDER-MAN (1963) #317, and MARVEL ADVENTURES SPIDER-MAN (2005) #24 and #35.
Ages 10 & Up $9.99
ON SALE 10/14/2020