Feb 24, 2021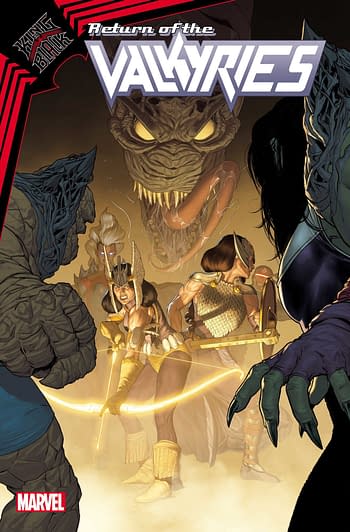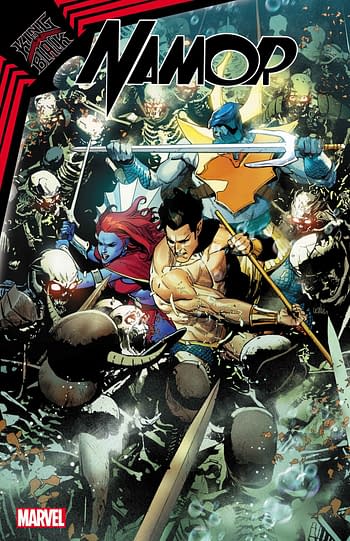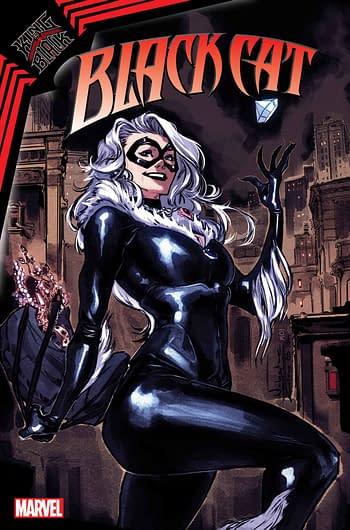 What are your thoughts about today's latest King in Black tie-in issues? Sound off in the comments below!
Feb 18, 2021
HEROES REBORN #1 (OF 7)
JASON AARON (W) • ED McGUINNESS (A) • Cover by LEINIL FRANCIS YU
VARIANT COVER BY ED McGUINNESS
VARIANT COVER BY JEFFREY VEREGGE
TRADING CARD VARIANT COVER BY MARK BAGLEY
CENTER TRADING CARD VARIANT COVER BY MARK BAGLEY
GATEFOLD COVER BY IBAN COELLO
HIDDEN GEM VARIANT COVER BY GEORGE PÉREZ
ACTION FIGURE VARIANT COVER BY JOHN TYLER CHRISTOPHER
SQUADRON SUPREME VARIANT COVER BY CARLOS PACHECO
STORMBREAKERS VARIANT COVER BY JOSHUA CASSARA
VARIANT COVER BY ARTGERM • VIRGIN VARIANT COVER BY ARTGERM
A WORLD WITHOUT AVENGERS!
Welcome to a world where Tony Stark never built an Iron Man armor. Where Thor is a hard-drinking atheist who despises hammers. Where Wakanda is dismissed as a myth. And where Captain America was never found in the ice because there were no Avengers to find him. Instead this world has always been protected by Earth's Mightiest Heroes, the Squadron Supreme of America. And now the Squadron faces an attack from some of their fiercest enemies, like Dr. Juggernaut, the Black Skull (Venomized Red Skull!), the Silver Witch and Thanos with his Infinity Rings. But why is the Daywalker Blade the one man alive who seems to remember that the entire world has somehow been…reborn?
56 PGS./Rated T+ …$5.99
ON SALE MAY 5, 2021
CARNAGE: BLACK, WHITE & BLOOD #3 (OF 4)
DAN SLOTT AND MORE! (W)
GREG SMALLWOOD AND MORE! (A) • Cover by GREG SMALLWOOD
VARIANT COVER BY KEVIN EASTMAN
VAIRANT COVER BY JOHN McCREA
Take a walk down memory lane with SPIDER-MAN scribe DAN SLOTT and SAVAGE AVENGERS illustrator GREG SMALLWOOD – as they unleash a tale of psychological terror against the backdrop of MAXIMUM CARNAGE that'll have you seeing red!
40 PGS./Parental Advisory …$4.99
ON SALE MAY 5, 2021
SPIDER-MAN: SPIDER'S SHADOW #2 (of 4)
CHIP ZDARSKY (W) • PASQUAL FERRY (A) • Cover by PHIL NOTO
VARIANT COVER BY TONCI ZONJIC
WHAT IF PETER PARKER BECAME VENOM?
Spider-Man's vicious new approach to crime has every villain on high alert! No one is safe as Peter succumbs further to his new dark powers. Wilson Fisk wants to put an end to this deadly new Spidey once and for all, but who is really the one coordinating this takedown attempt? And with Peter haunted more by his past each day, will someone be able to save him from his own mind?
32 PGS./Rated T …$3.99
ON SALE MAY 12, 2021
BLACK CAT VOL. 4: QUEEN IN BLACK TPB
Written by JED MacKAY
Penciled by C.F. VILLA, NINA VAKUEVA & MICHAEL DOWLING
Cover by PEPE LARRAZ
Felicia Hardy is back for a classic game of cat and…symbiote? Knull's attack on Earth interrupts the Black Cat's latest heist, and if you know Felicia, you know that's a problem. So the Black Cat and her crew aim to steal something of great value — both to Knull and to Earth's hope of survival! But Felicia never shows up inappropriately dressed — and you won't believe it when the Black Cat gets her own Anti-Venom costume! As Felicia adds to her bag of tricks, some of her upgrades may last beyond Knull's invasion — and could come in handy in a feline fracas with…Queen Cat? Plus: the Black Fox has been sending Felicia and her crew to steal items from all corners of the Marvel Universe — but why? Prepare to find out at last! Collecting BLACK CAT (2020) #1-4, material from X-MEN: TO SERVE AND PROTECT (2011) #4.
112 PGS./Rated T+ …$15.99
ON SALE JUNE 9, 2021
Feb 17, 2021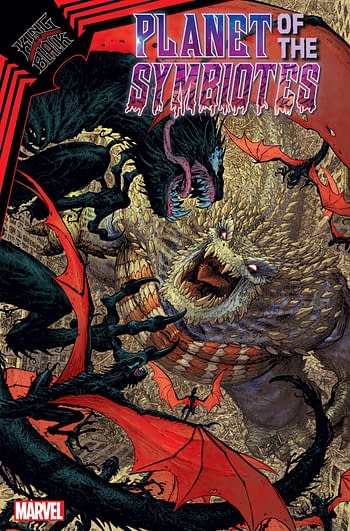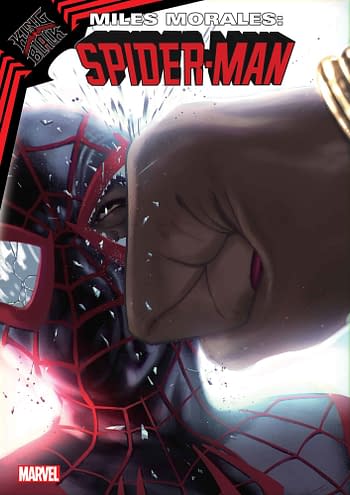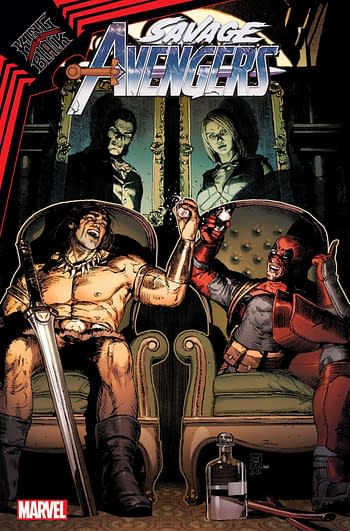 What are your thoughts about today's latest King in Black tie-in issues? Sound off in the comments below!