Marvel has begun to unveil its plans for Venom's 35th Anniversary celebration and the mysterious Summer of Symbiotes teased in 2022 with two kick-off announcements starting in May!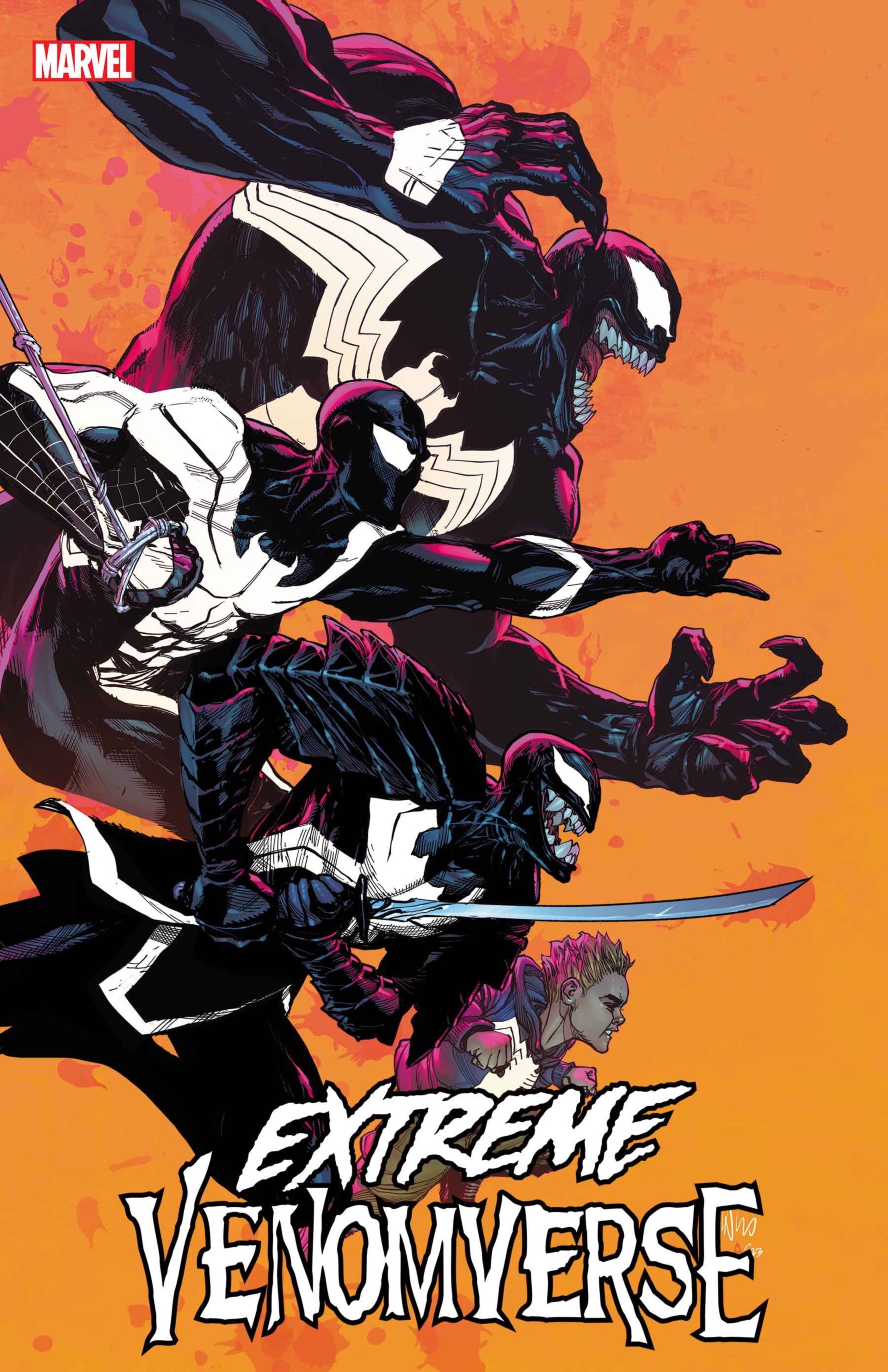 The Summer of Symbiotes begins with Extreme Venomverse, a 5-issue anthology limited series that will explore new Venom variants throughout the Venomverse:
EXTREME VENOMVERSE #1 (OF 5)
Written RYAN NORTH, LEONARDO ROMERO, & MIRKA ANDOLFO
Art by PAULO SIQUEIRA, NICO LEON, & LEONARDO ROMERO
Cover by LEINIL FRANCIS YU
On Sale 5/10
Comics superstars Ryan North and Paulo Siqueira put a fresh and exciting spin on a story you may be familiar with…starring Eddie Brock as…SPIDER-MAN?!
Rising star Mirka Andolfo shows you a side of the whole Brock family you NEVER thought you'd see!
And one of the best writer/artists in the industry today, Leonardo Romero, reimagines Venom as a Samurai!
Then comes the Death of the Venomverse in June, of which Marvel only provided the following teaser image: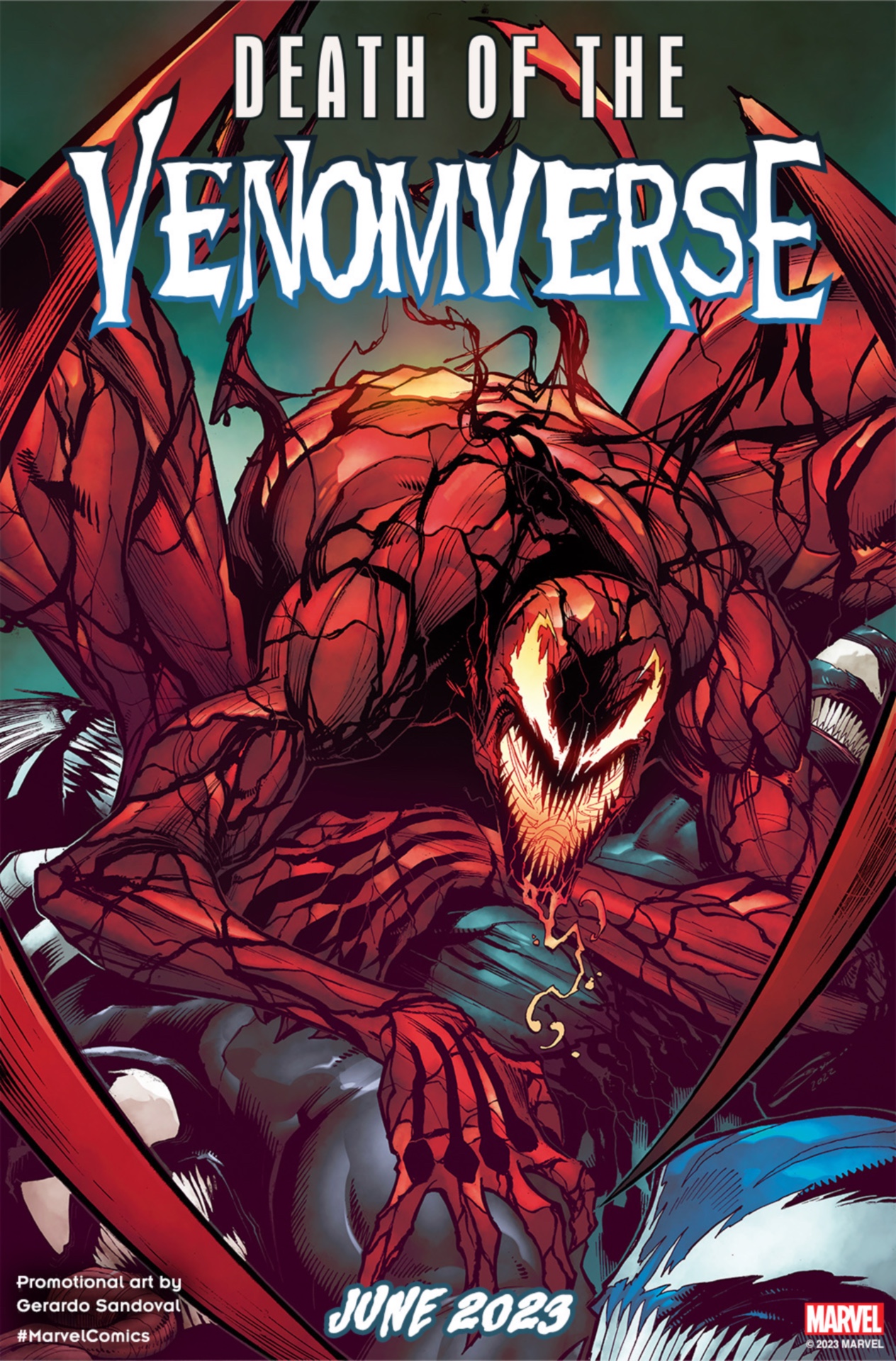 No other details about the Death of the Venomverse are available, though it may interest fellow Venomaniacs that both Cullen Bunn and Clay McLeod Chapman -- former symbiote writers, most notably for Andi Benton, a.k.a. Mania, a.k.a. Scream, a.k.a. Silence -- possibly teased their involvement:
About time, right?#alaspoorvenomverse #iknewyouwell #backinblack https://t.co/ObGugifAWq

— Cullen Bunn 🎃 (@cullenbunn) January 19, 2023
working on a new 'secret' thing for marvel and it's been such a lark, i'm having a blast just writing these silly off-the-wall stories and it's been a nice punctuation mark to 2022... can't wait to get back into comics in 2023 and share these little bizarro one-offs with y'all...

— Clay McLeod Chapman (@claymcleod) December 28, 2022
January 18, 2023
Exciting times ahead! And this is just the beginning of the Summer of Symbiotes, Venomaniacs...