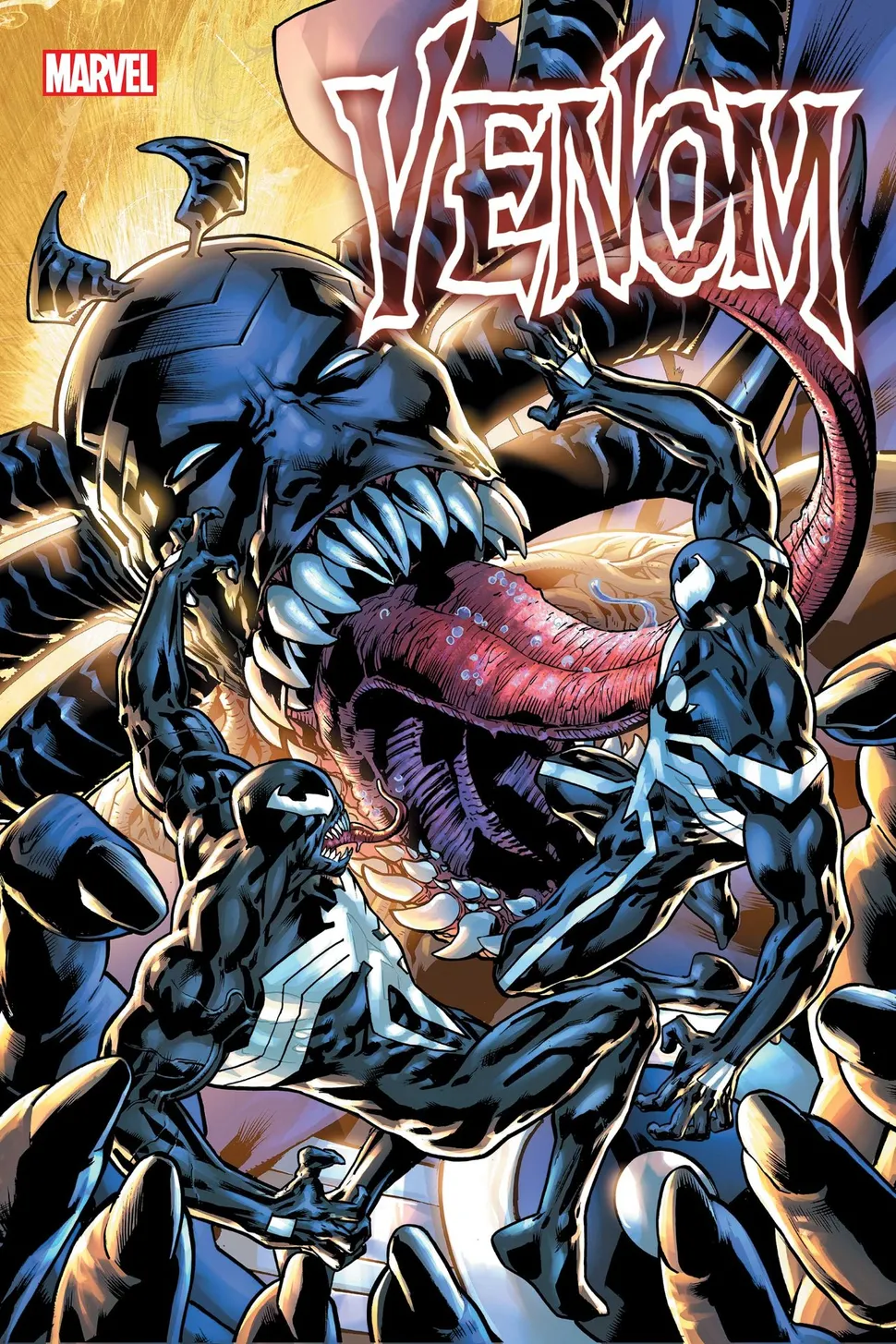 VENOM #10
AL EWING (W) • BRYAN HITCH (A/C) • VARIANT COVER BY PAULO SIQUEIRA
THE COLOSSAL CAPSTONE TO THE SECOND ARC OF THIS EPIC NEW ERA OF VENOM!
Torn across space and time through the symbiote hive, Eddie Brock's soul is pushed to its absolute limit! Manipulated and maligned by forces stronger than himself, Eddie has no choice but to watch in horror as his son, Dylan, and the Venom symbiote are stabbed in the heart by BEDLAM!
32 PGS./Rated T+ …$3.99
ON SALE 7/6/2022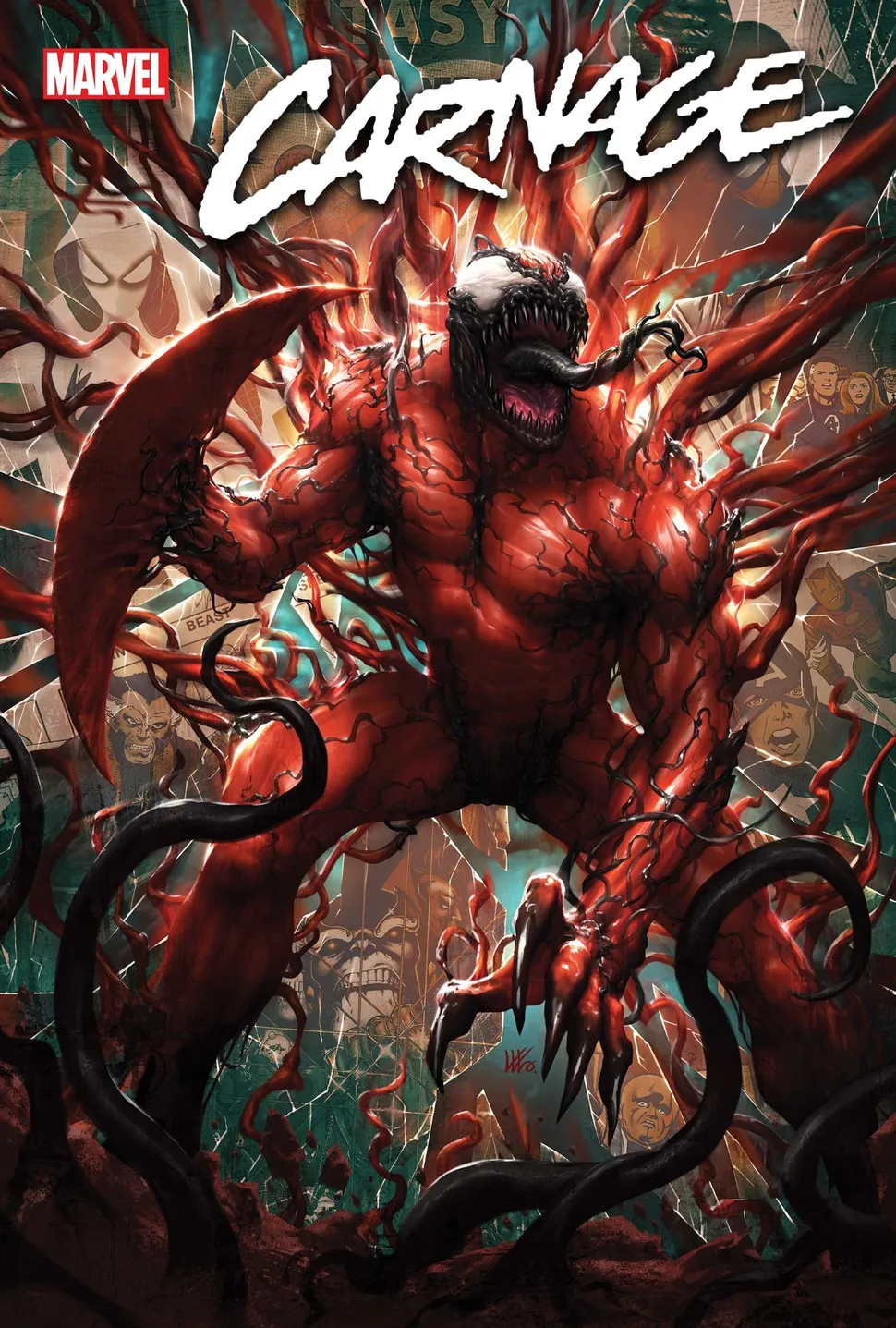 CARNAGE #5
RAM V (W) • FRANCESCO MANNA (A)
Cover by Kendrik "kunkka " Lim
VARIANT COVER BY MARIA WOLF
CARNAGE CRAVES…ALL!
CARNAGE's crusade reaches an unprecedented level of destruction and threatens not just the here and now, but everything that ever was or ever will be. Hydro-Man, Spot, the serial killer known as "The Artist, " what horrifying puzzle is Carnage trying to put together with these pieces? Who will be its next victim? and will Detective Jon Shayde be able to stop the crimson-clad creature before it's too late?!
32 PGS./Rated T+ …$3.99
ON SALE 7/27/2022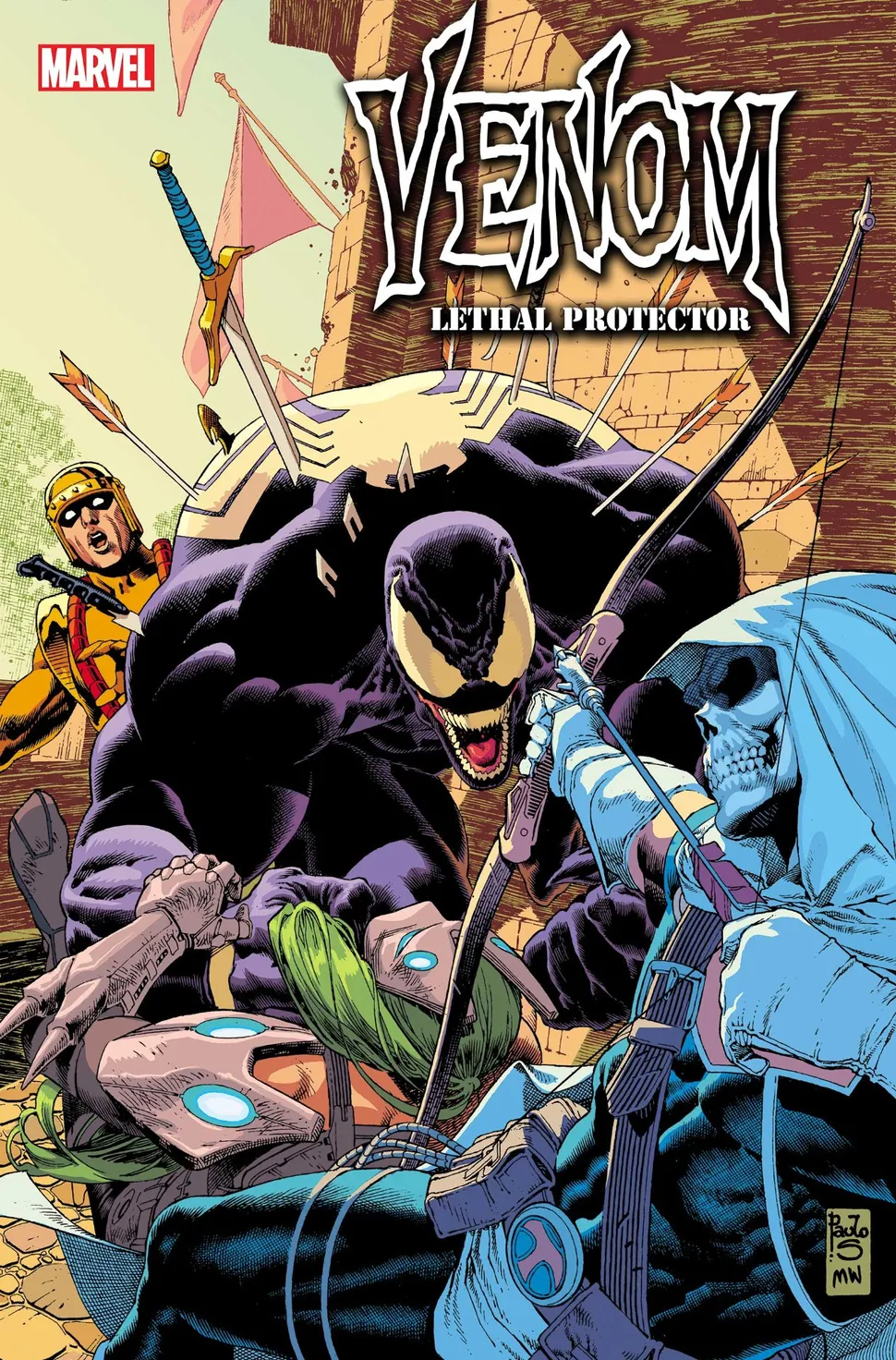 VENOM: LETHAL PROTECTOR #5 (OF 5)
DAVID MICHELINIE (W)
IVAN FIORELLI (A)
Cover by PAULO SIQUEIRA
VARIANT COVER BY JONBOY MEYERS
Eddie Brock has been pushed to his limit. The love of his life has found happiness with another, and he's fought super villain after super villain across New York City as every super-powered criminal in town attempts to take the sinister symbiote's head. Now VENOM faces down a gauntlet of foes — including TASKMASTER — intent on putting down the wicked web-slinger for good. But Venom has ONE chance to win, but it will take everything he and the symbiote have just to survive!
ON SALE 7/20/2022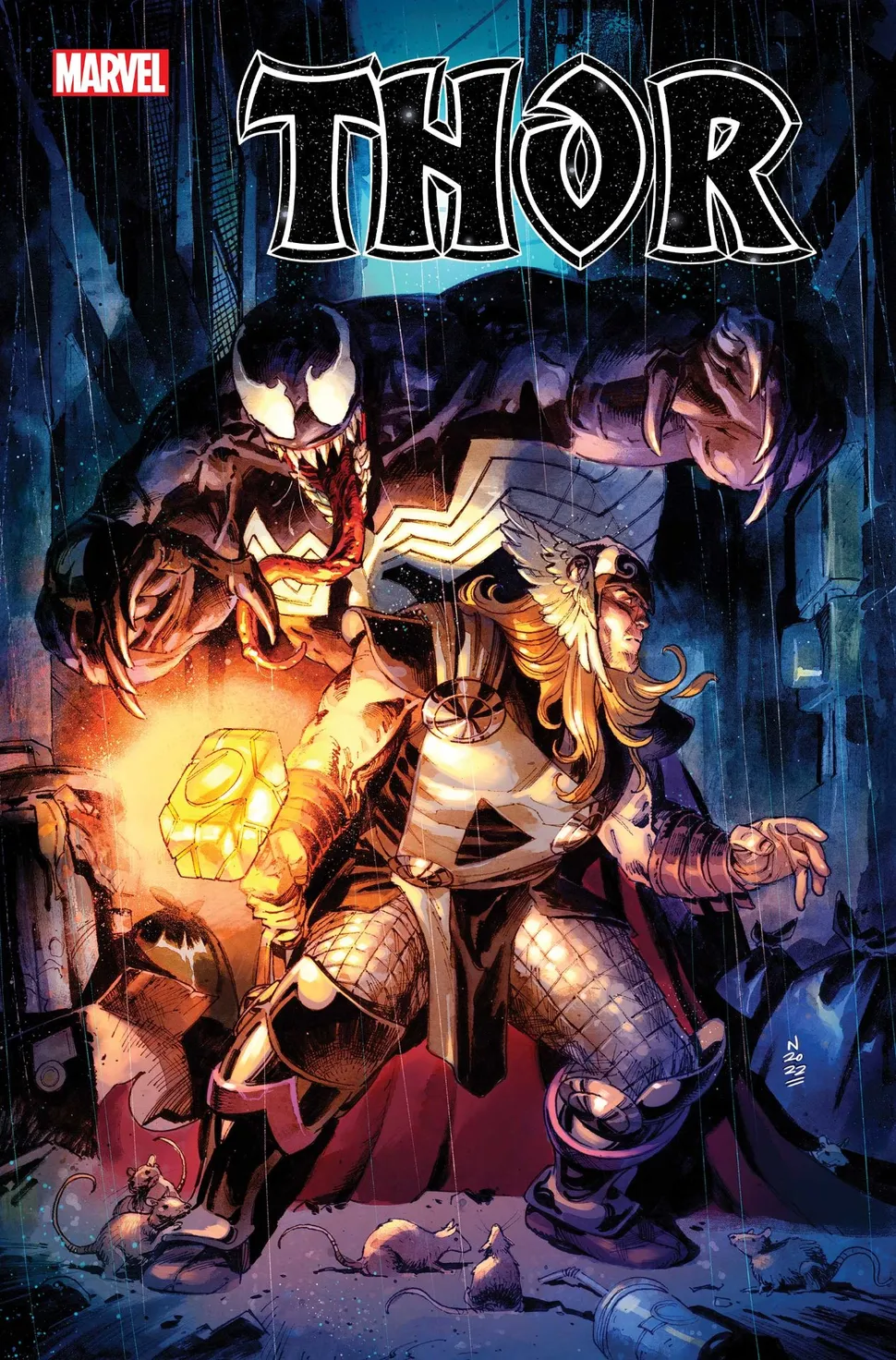 THOR #27
DONNY CATES (W) • SALVADOR LARROCA (A) • Cover by NIC KLEIN
Variant Cover by PATCH ZIRCHER
Predator variant COVER by Rahzzah
Donny Cates writes Venom once again, alongside guest artist Salvador Larroca! In this team-up of kings, Thor, King of Asgard, and Eddie Brock, King in Black, must set aside their personal differences to save the one thing they both love: Earth!
ON SALE 7/27/2022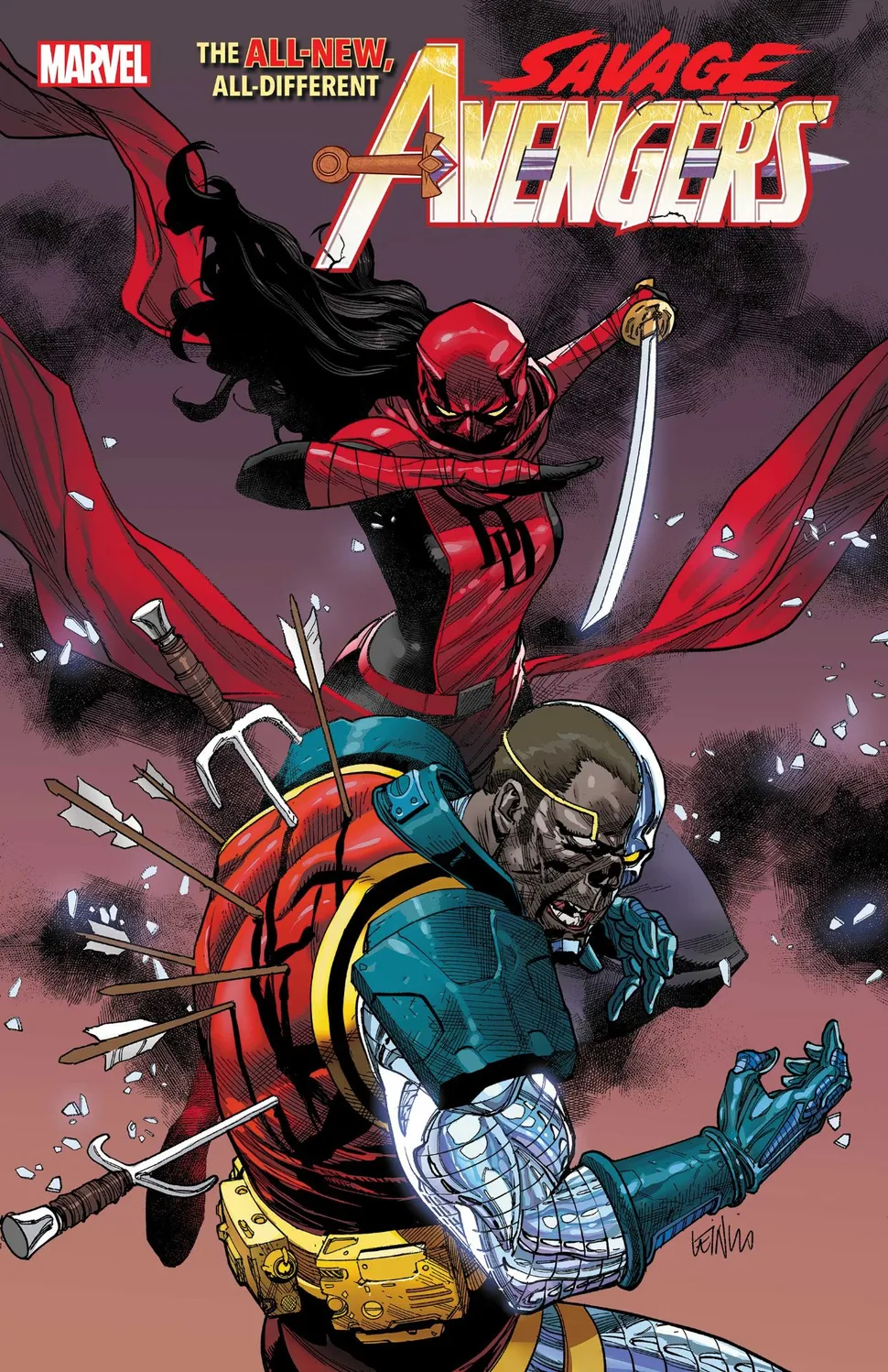 SAVAGE AVENGERS #3
DAVID PEPOSE (W) • CARLOS MAGNO (A)
Cover by LEINIL FRANCIS YU
Teaser Variant Cover
by GIUSEPPE CAMUNCOLI
Predator variant COVER by Mirka andolfo
JOURNEY TO THE TEMPLE OF THE BEAST!
Banding together the deadliest warriors of the Marvel Universe, Conan and the Savage Avengers have never been accustomed to playing defense. But after being hunted across the Hyborian Age by DEATHLOK THE DESTROYER, only one thing's for certain — our heroes aren't running anymore. Armed with a death-defying plan in the heart of a forbidden temple, can even the Savage Avengers fight against the future? Or will an ancient evil crush their victory before they've even begun? Everything changes in this sword- and-sorcery showdown between Cyborg and Cimmerian!
ON SALE 7/13/2022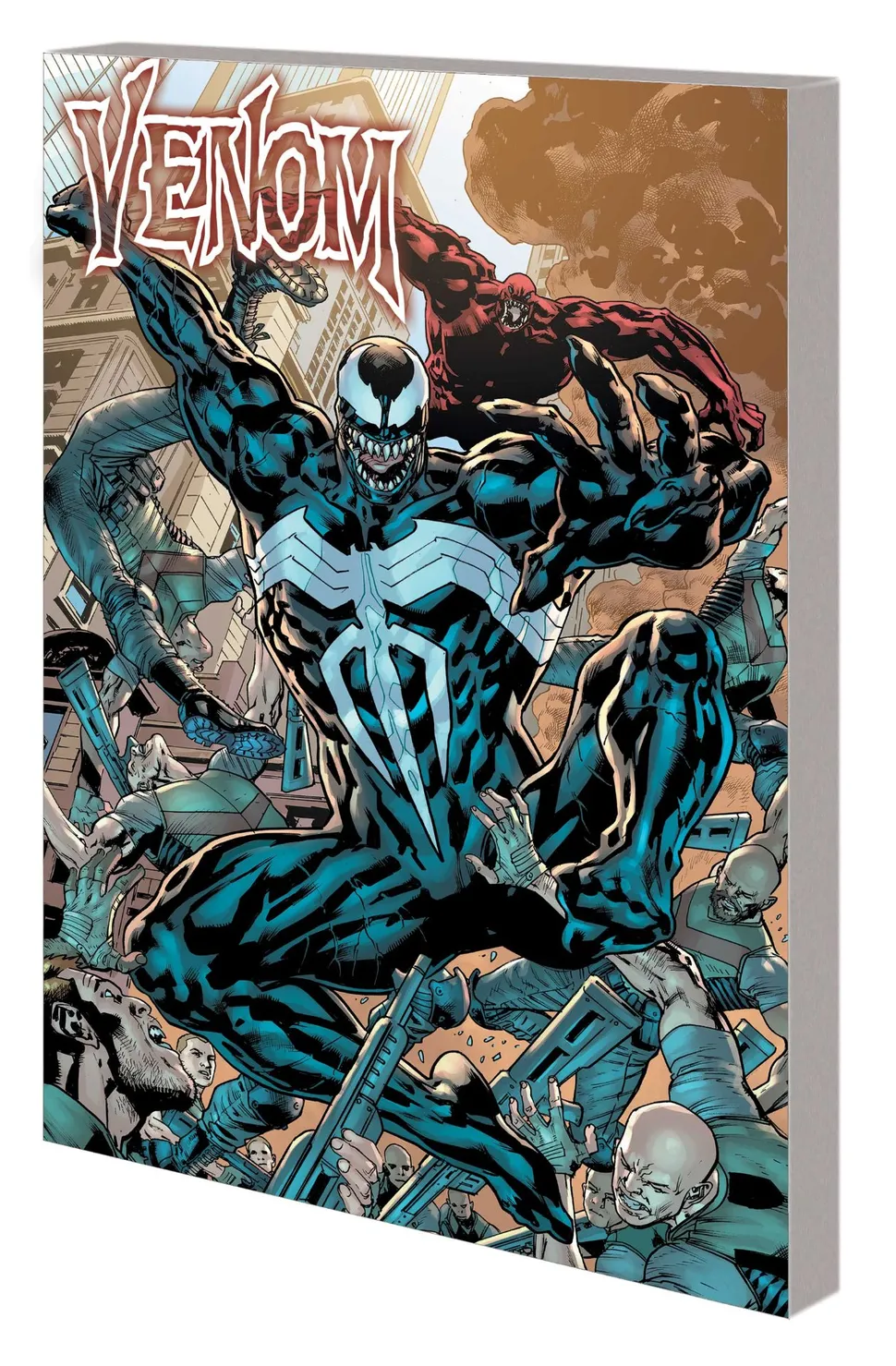 VENOM BY AL EWING & RAM V VOL. 2: DEVIATION TPB
Written by AL EWING & RAM V
Penciled by BRYAN HITCH
Cover by BRYAN HITCH
The new Venom is in the fight of his life — and he may be in it alone! As Dylan Brock and his symbiote continue to learn to live together without Eddie Brock, the Life Foundation has activated a deadly new operative named the Spearhead! Dylan and Venom aren't the only ones dead in his sights: Every single symbiote that they ( and you!) have ever known and cared about is a target as well! and without Eddie's guidance, Dylan st ands poised to give into the same darkness that his father once did. Meanwhile, Eddie is still getting used to his new place in the symbiote hive. But little does he know that his battle across the cosmos has only just begun — and Kang the Conqueror has a front-row seat for its first act! Collecting VENOM (2021) #6-10.
112 PGS./Rated T+ …$15.99
ISBN: 978-1-302-93256-5
Trim size: 6-5/8 x 10-3/16
ON SALE 9/7/2022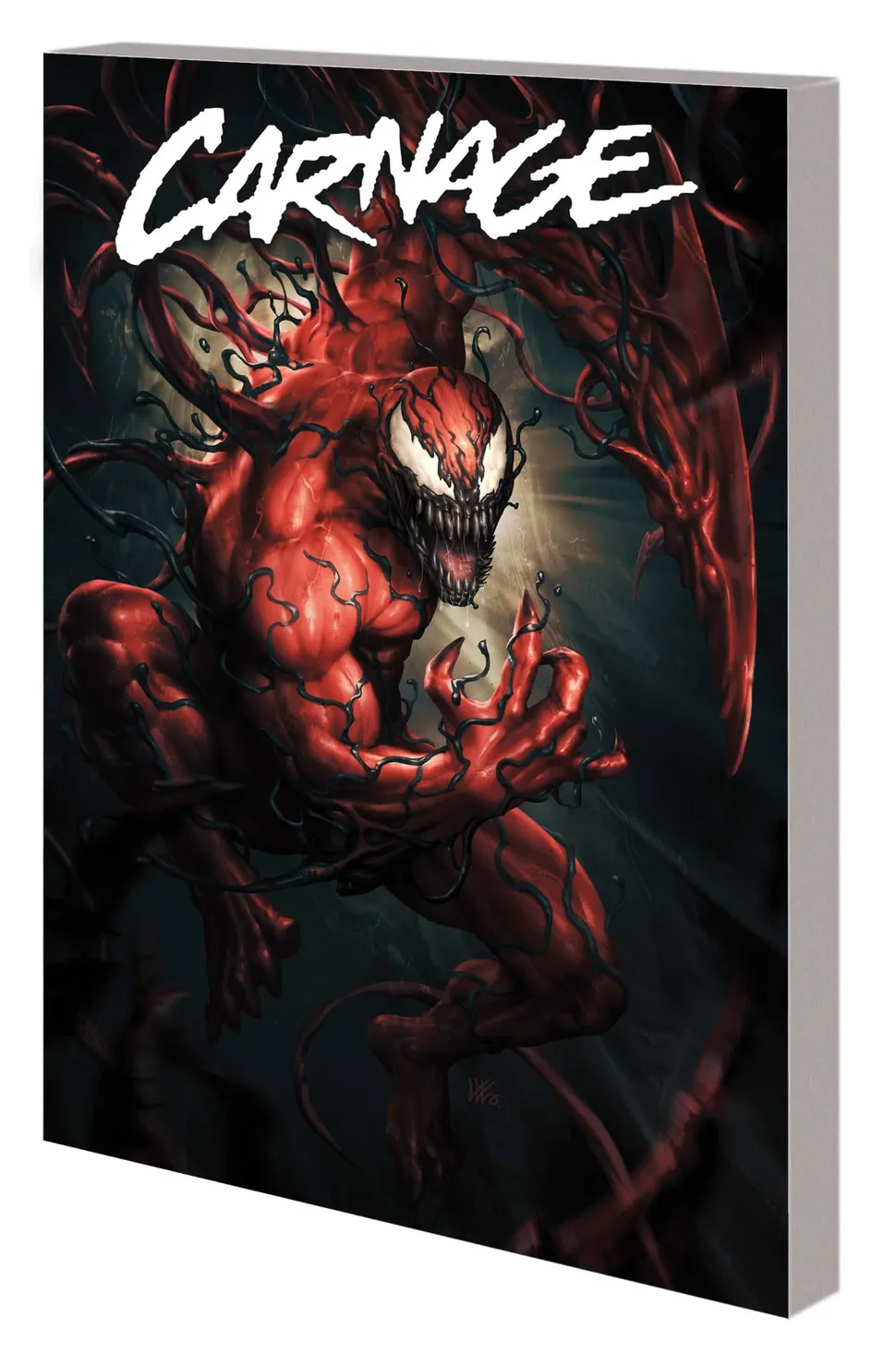 CARNAGE VOL. 1: IN THE COURT OF CRIMSON TPB
Written by RAM V, PHILLIP KENNEDY JOHNSON & TY TEMPLETON
Penciled by FRANCESCO MANNA, EDGAR SALAZAR, SALVADOR LARROCA & TY TEMPLETON
Cover by KENDRICK "kunkka " LIM
Carnage is back to celebrate 30 years of symbiotic slaughter! Prepare to look deep into Cletus Kasady's psychotic past — and to catch up with Venom's offspring in the here and now, ready for his visceral and violent future! For years, the unhinged Cletus Kasady has been the only host the Carnage symbiote has known. Sharing a uniquely horrifying bond, the pair were the most notorious and prolific serial killers in the entire Marvel Universe. But after the events of EXTREME CARNAGE, Cletus' codex has found a new home — leaving the Carnage symbiote adrift, alone… and deadlier and more bloodthirsty than ever before! What new and terrifying creature will emerge from this symbiotic solitude? Something wicked this way comes! Collecting CARNAGE (2022) #1-5 and CARNAGE FOREVER #1.
152 PGS./Rated T+ …$17.99
ISBN: 978-1-302-93460-6
Trim size: 6-5/8 x 10-3/16
ON SALE 9/7/2022