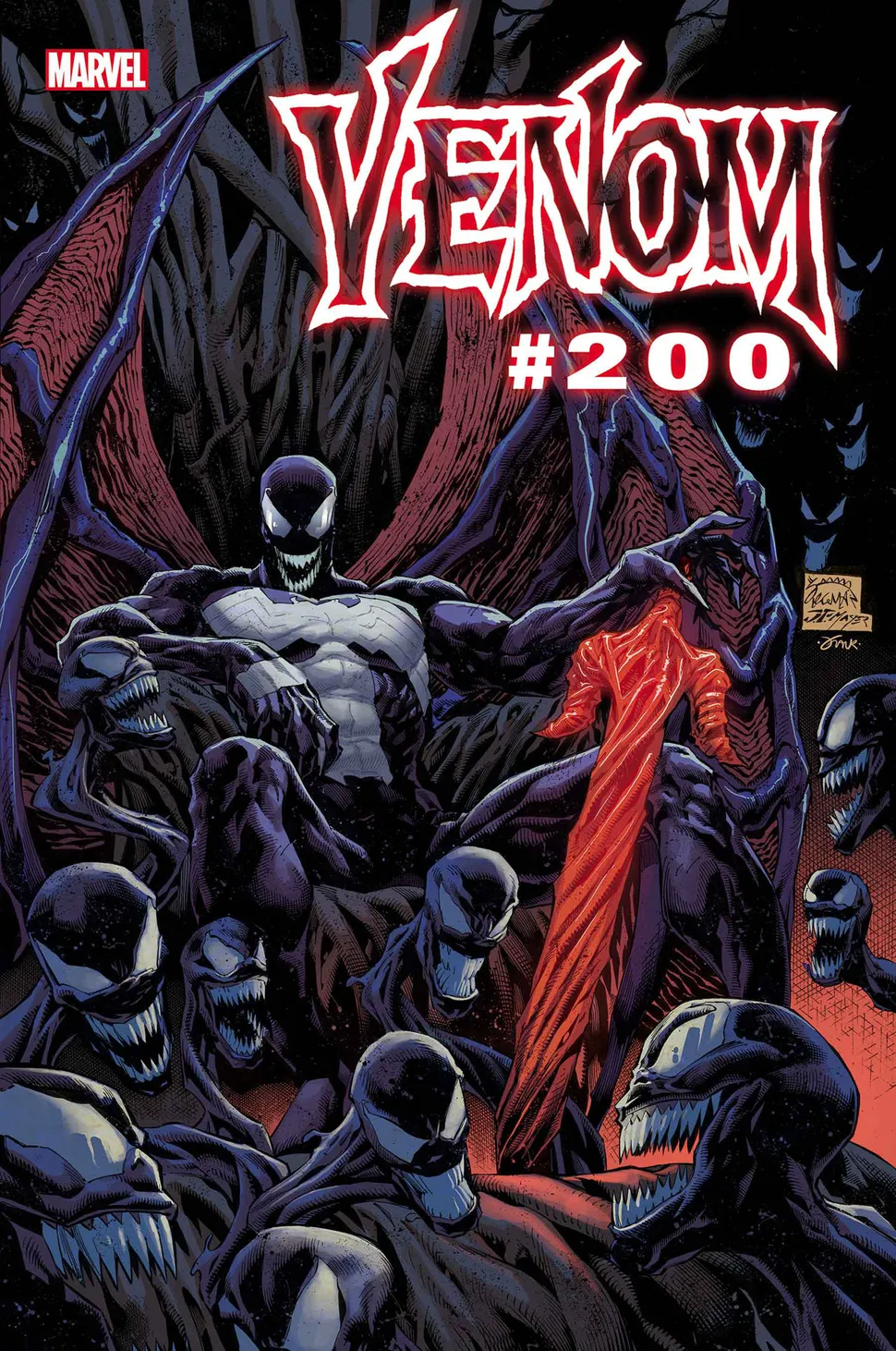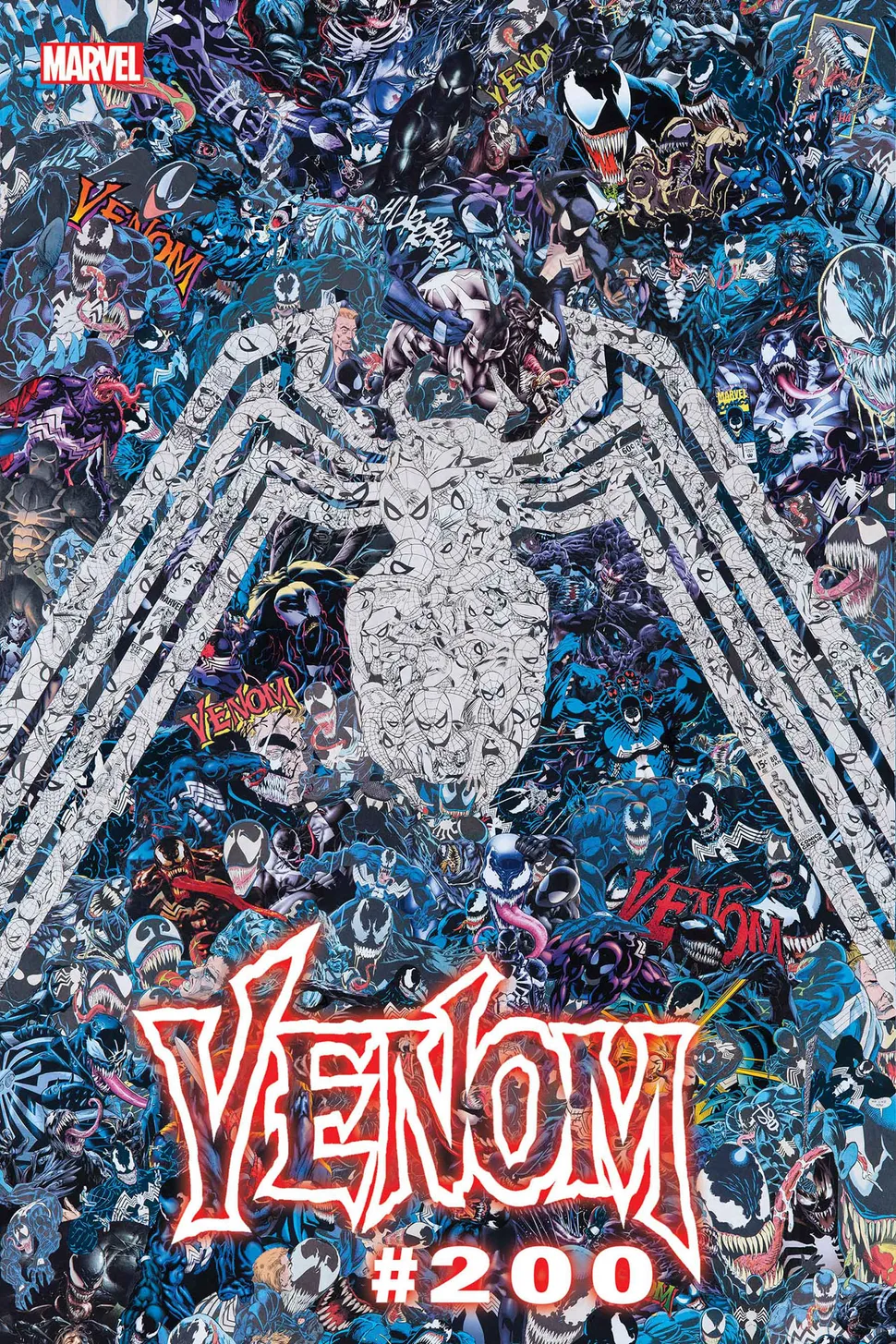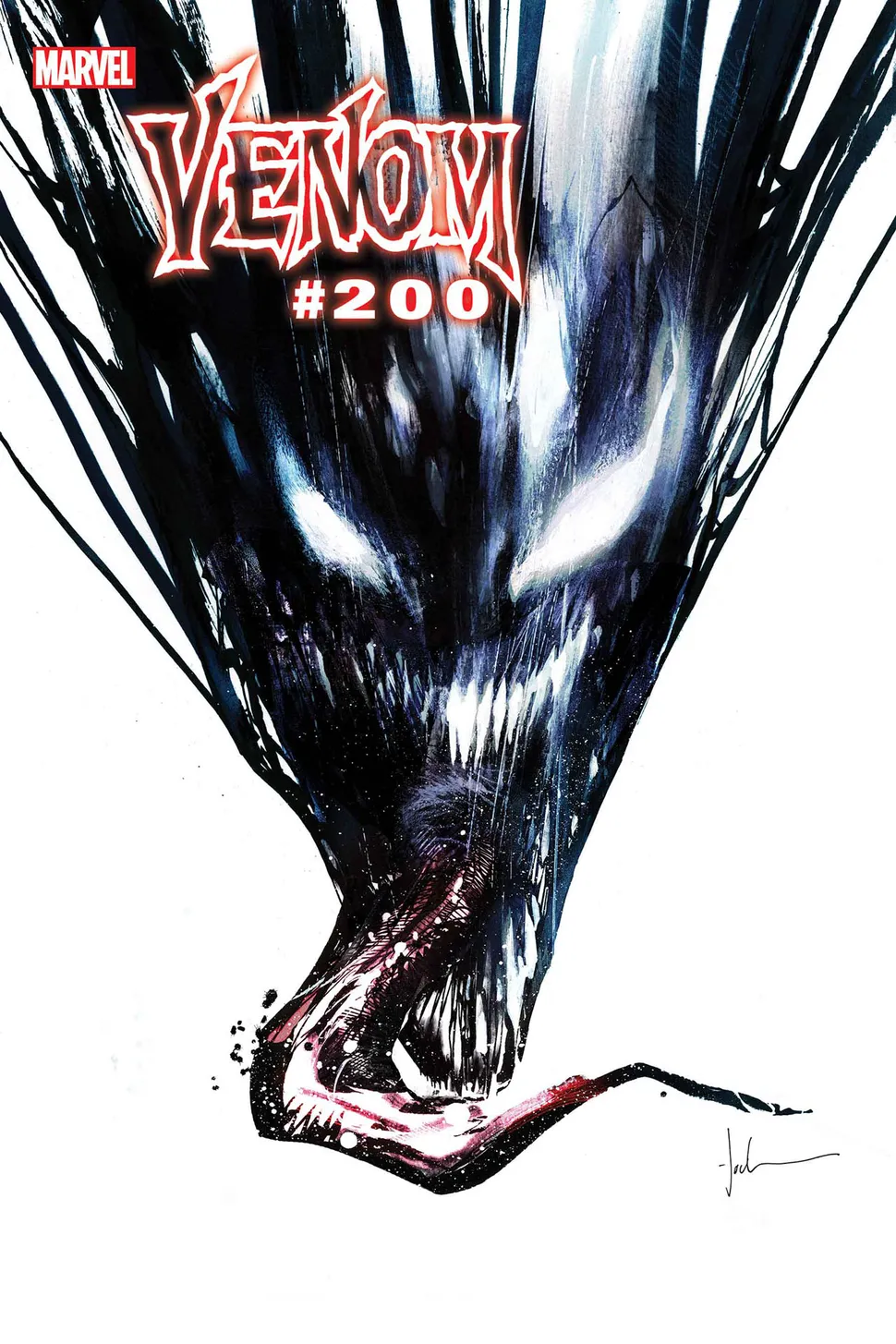 VENOM #200

DONNY CATES (W) • RYAN STEGMAN & MORE (A)
COVER BY RYAN STEGMAN
VARIANT COVER BY JOCK
VIRGIN VARIANT COVER BY JOCK
VARIANT COVER BY SIMONE BIANCHI
DEADPOOL 30TH VARIANT COVER BY ROB LIEFELD
VARIANT COVER BY RYAN STEGMAN
VIRGIN VARIANT COVER BY RYAN STEGMAN
VARIANT COVER BY J. SCOTT CAMPBELL
VARIANT COVER BY MARK BAGLEY
VARIANT COVER BY ART ADAMS
VARIANT COVER BY PATRICK GLEASON
VARIANT COVER BY STEPHANIE HANS
VARIANT COVER BY JEFFREY VEREGGE
VARIANT COVER BY HUMBERTO RAMOS
VARIANT COVER BY NIC KLEIN
VARIANT COVER BY MR. GARCIN
The Final Chapter in the Book of VENOM by Donny Cates & Ryan Stegman!
This is it, Venomaniacs! The landmark 200th issue starring the most sinister symbiote in the Marvel Universe arrives – and after this, NOTHING WILL BE THE SAME! From Donny Cates, Ryan Stegman, and a who's who of artists from the issues that tore Eddie Brock's life asunder and brought the KING IN BLACK to Earth, comes the first chapter of the rest of Venom's life. But in Knull's wake, what even remains of the Lethal Protector?
96 PGS./Rated T+ …$9.99
ON SALE 4/14/2021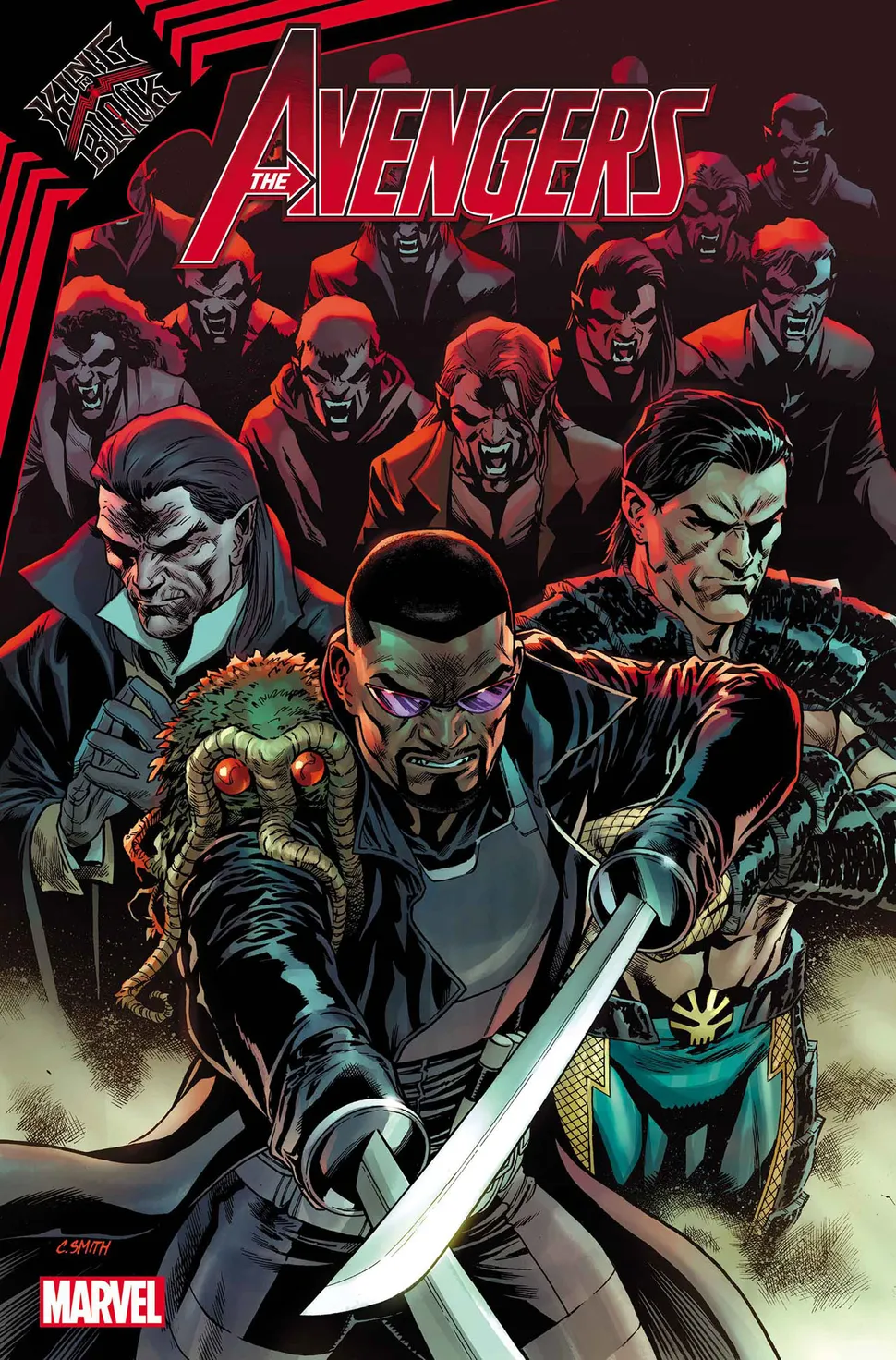 AVENGERS #45
JASON AARON (W) • LUCA MARESCA (A) • COVER BY CORY SMITH
REBORN VARIANT COVER BY TBA
THE AVENGERS JOIN THE BATTLE AGAINST THE KING IN BLACK!
The year's most epic event explodes in the pages of AVENGERS. The vampire hunter Blade has been at the forefront of the fight against the dark symbiote god, but now he must pay a dark price that will change his world forever.
32 PGS. /Rated T+ …$3.99
ON SALE 4/7/2021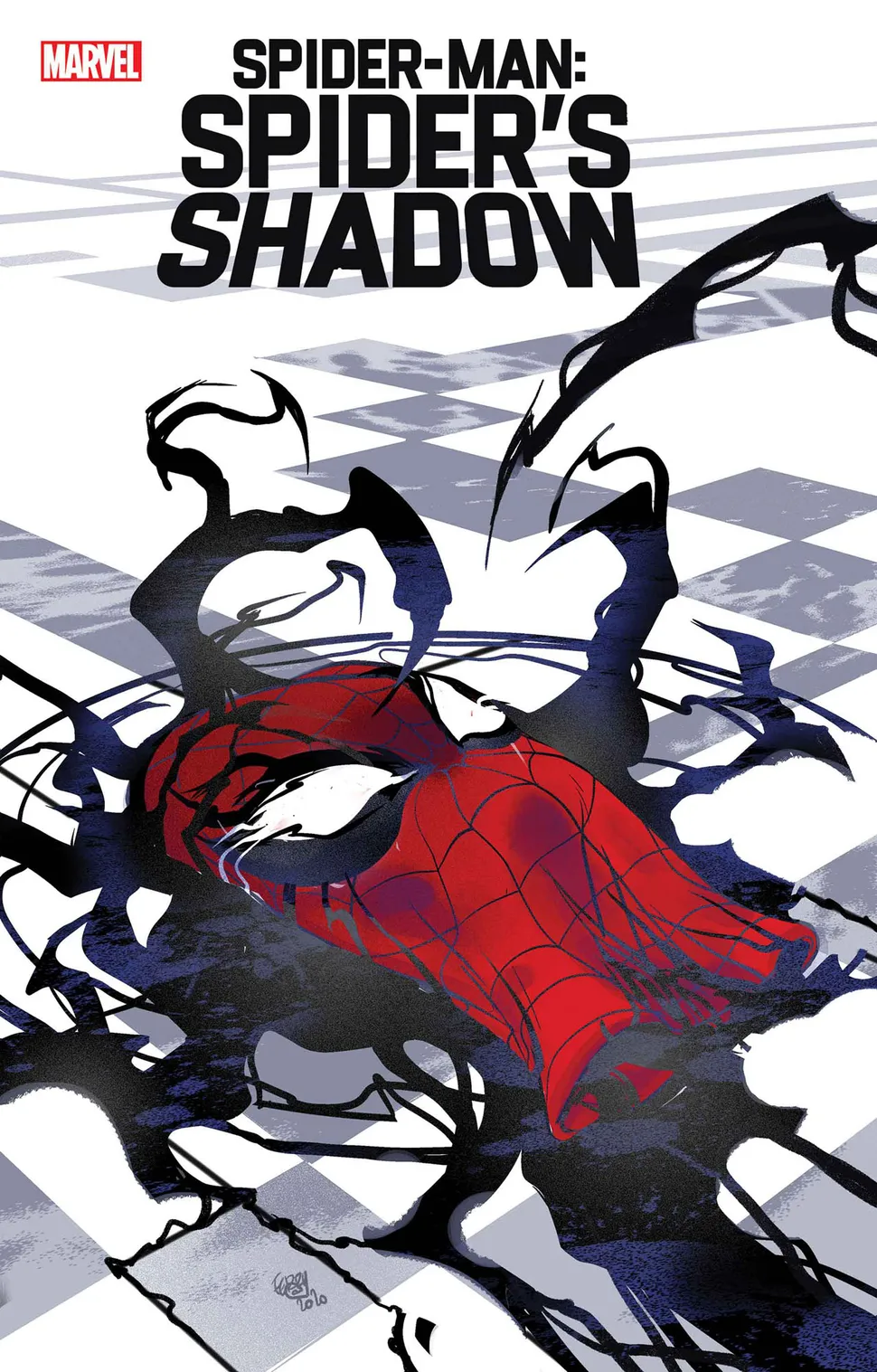 SPIDER-MAN: SPIDER'S SHADOW #1
CHIP ZDARSKY (W) • PASQUAL FERRY (A) • Cover by PHIL NOTO
Variant cover by PASQUAL FERRY
Variant cover by CHIP ZDARSKY
VARIANT COVER BY RON LIM
WHAT IF PETER PARKER BECAME VENOM?
Peter Parker once put on an alien suit that nearly destroyed his life – but what if he'd never taken it off? Ignoring every warning, Spidey embraces the dark symbiote! Haunted by terrible nightmares and exhausted by an endless barrage of bad guys, Peter can't seem to catch a break these days. So when the Hobgoblin attacks, he finds a hero at the end of his rope…and vulnerable to new dark impulses. Spider-Man is about to change his rules – but is it truly Peter who is in charge? Creative powerhouses Chip Zdarsky, Pasqual Ferry and Matt Hollingsworth bring you a terrifying tale of a Peter Parker possessed and on the edge!
40 PGS./Rated T+ …$4.99
ON SALE 4/14/2021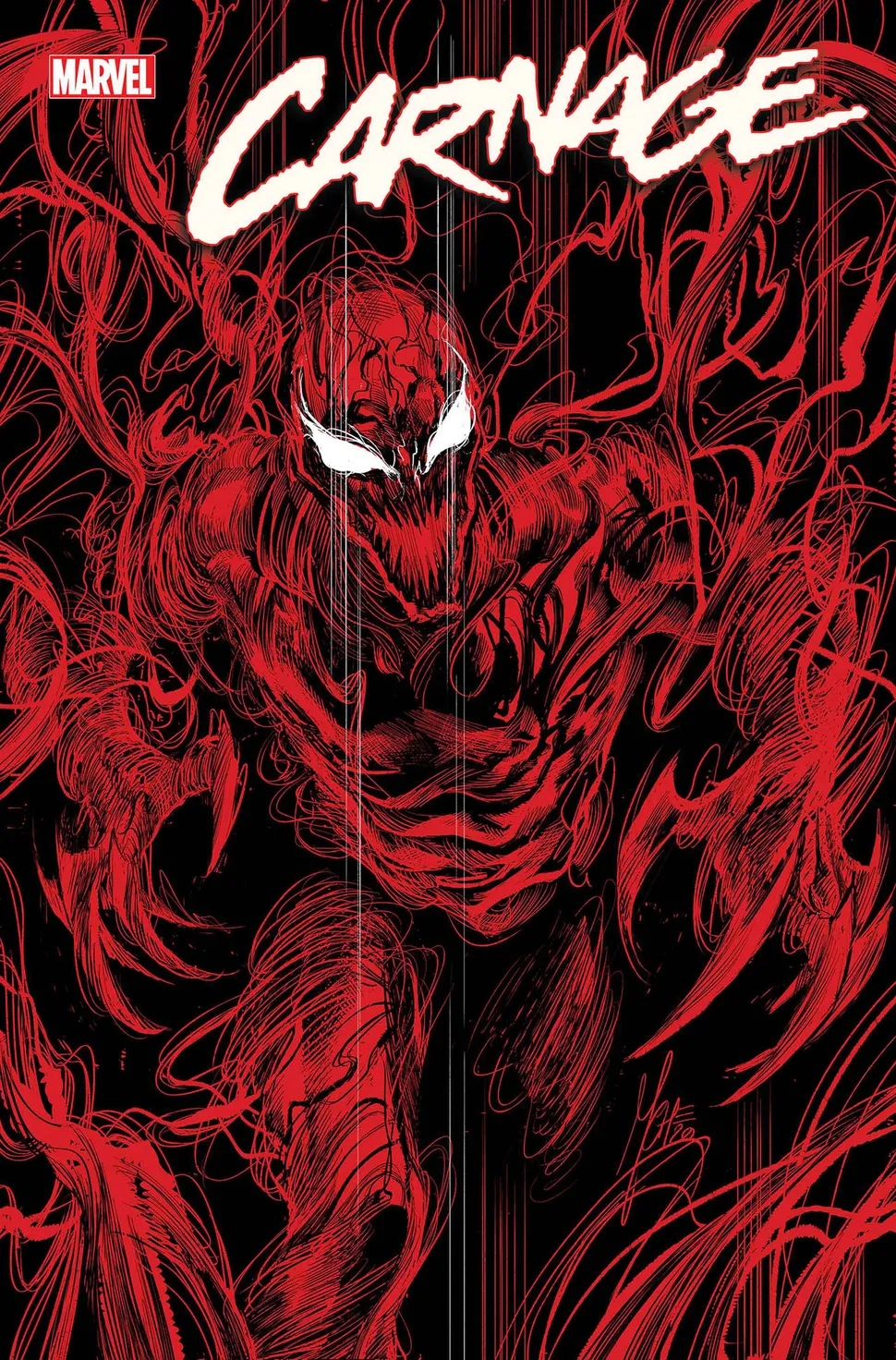 CARNAGE: BLACK, WHITE & BLOOD #2 (OF 4)
CHIP ZDARKSY, AL EWING, RAM V (W)
MARCO CHECCHETTO & MORE! (A) • Cover by MARCO CHECCHETTO
VARIANT COVER BY PATRICK GLEASON
VARIANT COVER BY PEACH MOMOKO
• The symbiotic slaughterfest continues, in the second installment of the stomach-churning study of ultraviolence called CARNAGE: BLACK, WHITE & BLOOD!
• FIRST! The DAREDEVIL team of Chip Zdarsky & Marco Checchetto lends their brutal sensibilities to an eye-popping story pitting Carnage against THE AMAZING SPIDER-MAN as you've never seen before!
• THEN! Al Ewing, who's brought a nigh-unthinkable level of body horror to the world of the IMMORTAL HULK, lends his terrifying talents to a tale – and if you thought his HULK stuff looked painful, you ain't ready for what he's done with Carnage!
• BUT WAIT! Because you readers out there in Mighty Marveldom deserve the best, we've brought comics heavyweight RAM V aboard for a story sure to make your skin crawl!
40 PGS./Parental Advisory …$4.99
ON SALE 4/21/2021