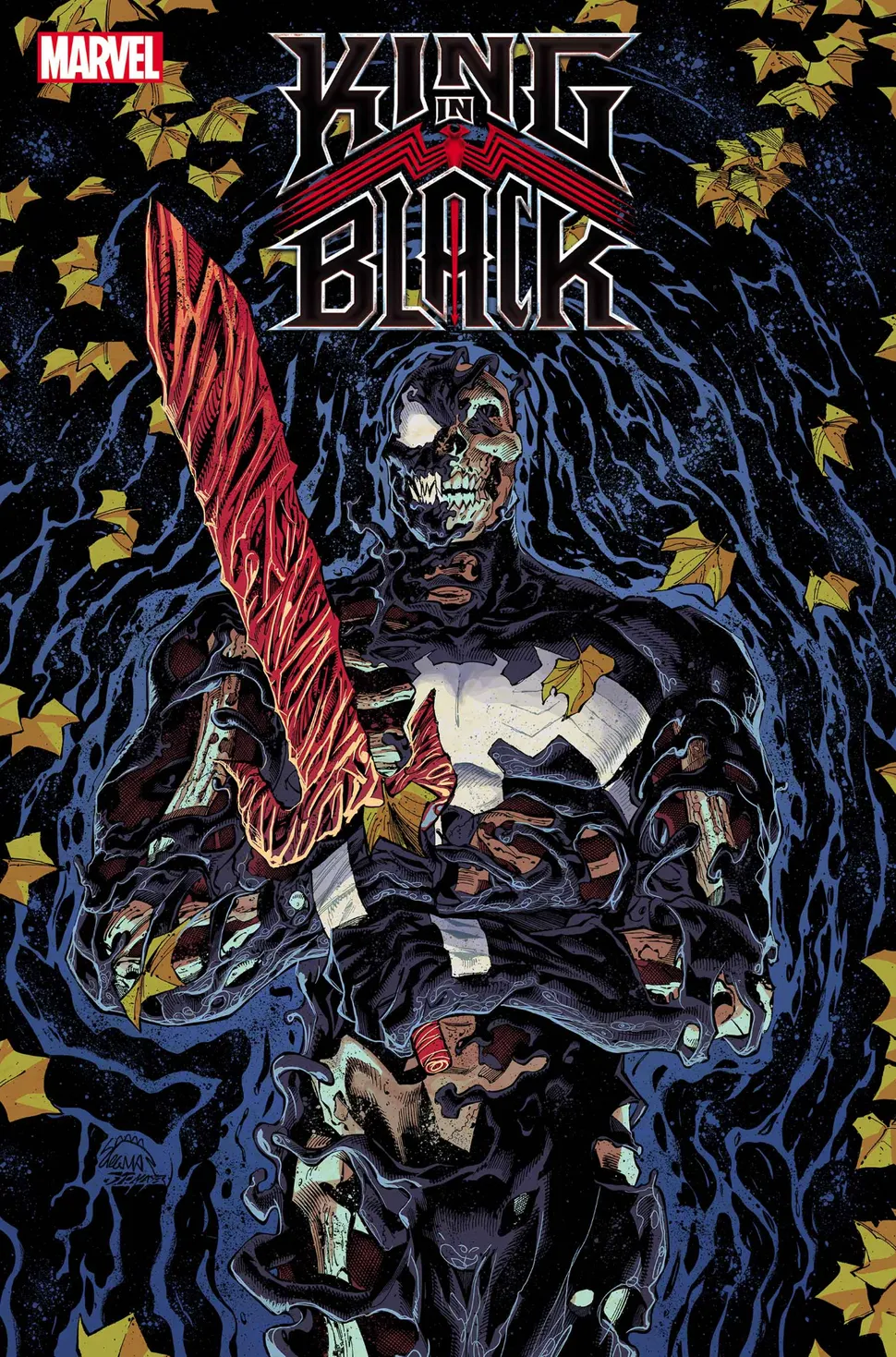 KING IN BLACK #5
DONNY CATES (W) • RYAN STEGMAN (A/C)
CONNECTING VARIANT COVER BY LEINIL FRANCIS YU
TATTOO VARIANT COVER BY IAN BEDERMAN
SKETCH VARIANT COVER BY RYAN STEGMAN
VARIANT COVER BY SKOTTIE YOUNG
DRAGON VARIANT COVER BY DAVE RAPOZA
SPOILER VARIANT COVER BY RYAN STEGMAN
WRAPAROUND VARIANT COVER BY BRETT BOOTH
WHAT'S A GOD TO A NONBELIEVER?
40 PGS./Rated T+ …$5.99
ON SALE 3/24/2021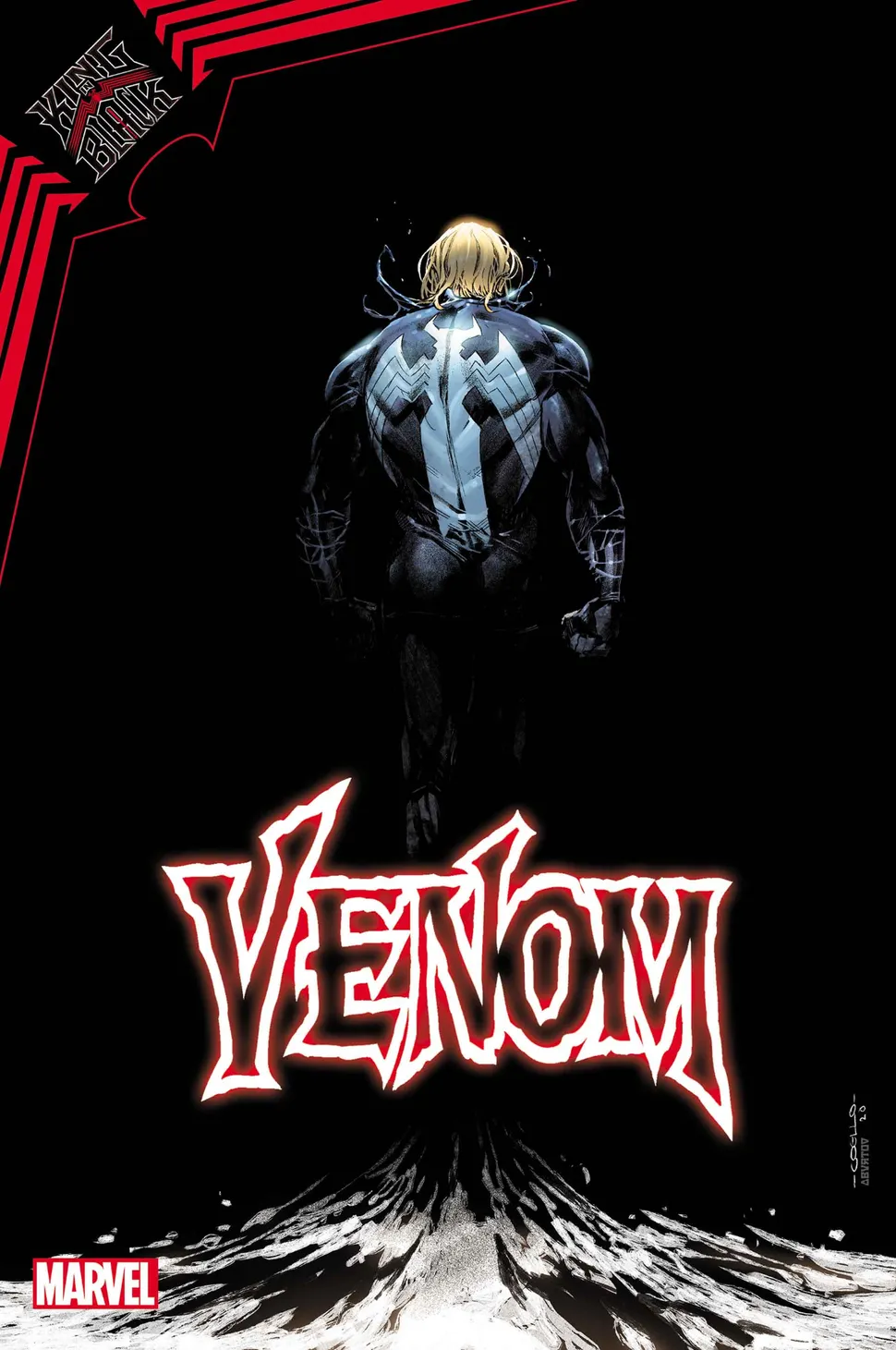 VENOM #34
DONNY CATES (W) • IBAN COELLO (A/C)
VARIANT COVER BY RYAN STEGMAN
SKETCH VARIANT COVER BY RYAN STEGMAN
VENOM-THING VARIANT COVER BY SUPERLOG
THIS IS IT!
• After a pulse-pounding race to the finish, VENOM #34 stands as the series' final tie-in to the KING IN BLACK epic!
• But is this issue also the end of the Venom symbiote as we know it?!
• From maestros DONNY CATES, IBAN COELLO and JESUS ABURTOV, this one sets the stage for VENOM #200 – and EVERYTHING that follows!
32 PGS. /Rated T+ …$3.99
ON SALE 3/24/2021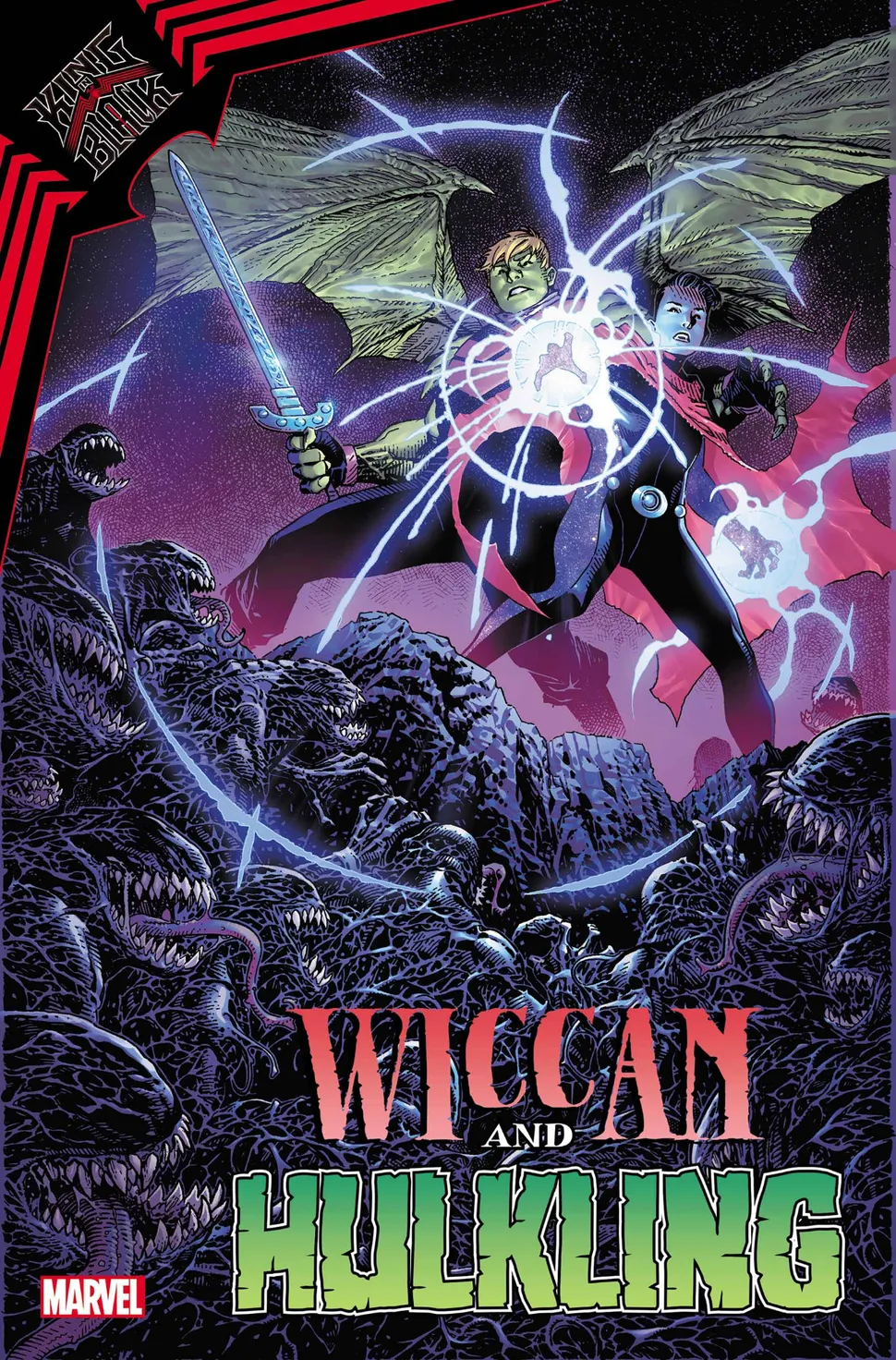 KING IN BLACK: WICCAN AND HULKING #1
TINI HOWARD (W) • LUCIANO VECCHIO (A) • Cover by JIM CHEUNG
Variant Cover by RUSSELL DAUTERMAN
STORMBREAKERS VARIANT COVER BY PEACH MOMOKO
NO TIME TO CELEBRATE!
Wiccan and Hulkling are freshly off the marriage altar and overdue for a proper celebration. So when the Shi'ar invite them for an all-expenses paid vacation at their glitziest beach resort, you know Wiccan's already got their bags packed. But they'll have to hold the champagne — because Knull and his symbiote army are expanding across the galaxy! Tini Howard and Luciano Vecchio give everyone's favorite Young Avengers a honeymoon to die for!
40 PGS./ONE-SHOT/Rated T+ …$4.99
ON SALE 3/3/2021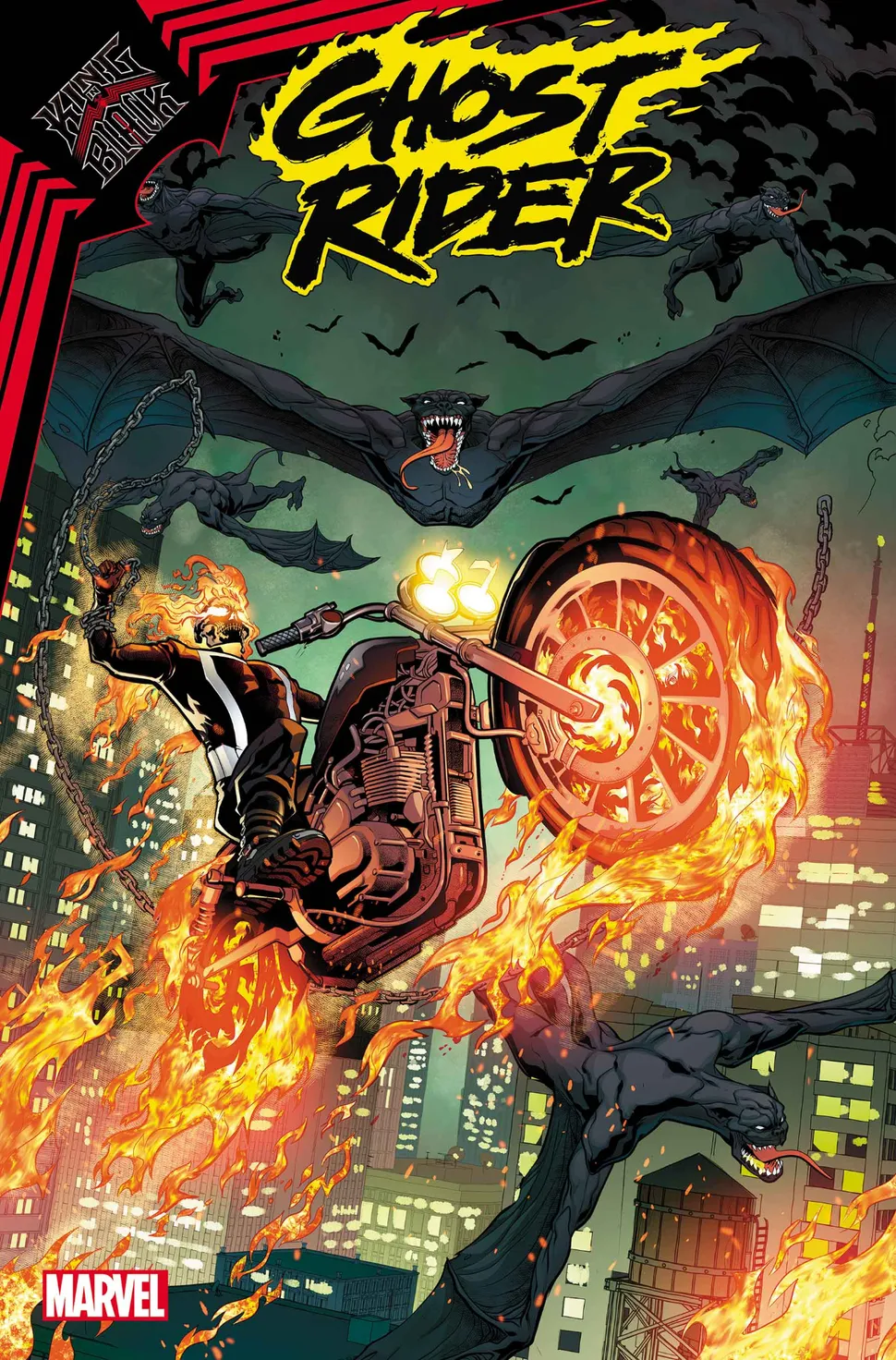 KING IN BLACK: GHOST RIDER #1
ED BRISSON (W) • Juan Frigeri (A) • Cover by WILL SLINEY
Variant cover by GERALD PAREL
WOMEN'S HISTORY MONTH VARIANT COVER BY JEN BARTEL
THE WAR FOR HELL'S THRONE MEETS THE KING IN BLACK!
All Ghost Rider wants is to destroy Mephisto, round up an army of escaped demons, and secure his seat on the throne of hell. Is that so much to ask? But now a dark god from space has shown up to throw the world into chaos, and some of Johnny's old friends have come to ask for his help. It may take everything they've got to stop this madness. Maybe even…the devil himself?
40 PGS./ONE-SHOT/Rated T+ …$4.99
ON SALE 3/31/2021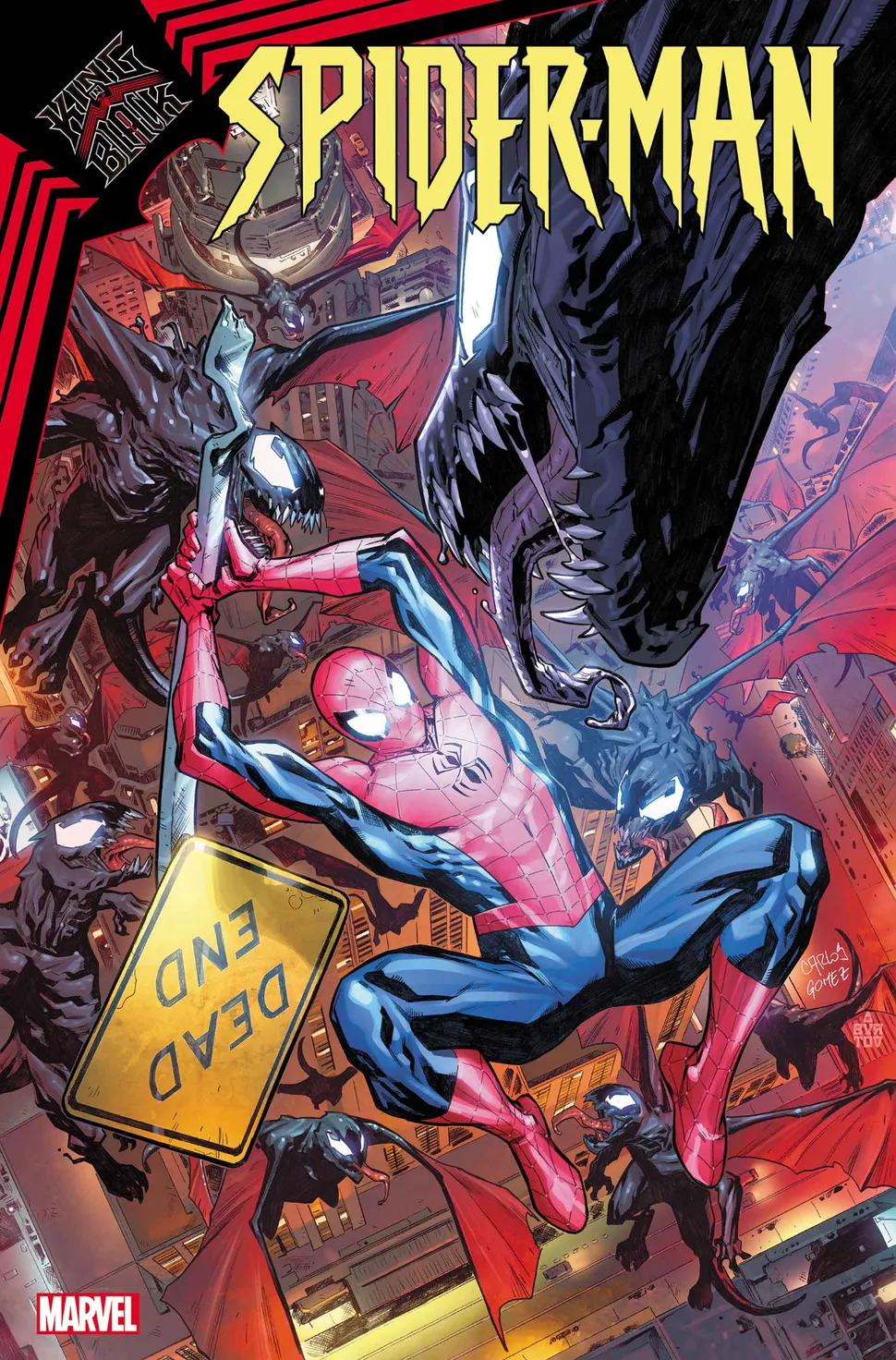 KING IN BLACK: SPIDER-MAN #1
JED MacKAY (W) • Michele Bandini (A) • Cover by Carlos Gomez
VARIANT COVER BY FEDERICO VINCENTINI
DEADPOOL 30TH VARIANT COVER BY ROB LIEFELD
ALL WEBBED UP WITH NO PLACE TO GO!
40 PGS./ONE-SHOT/Rated T+ …$4.99
ON SALE 3/17/2021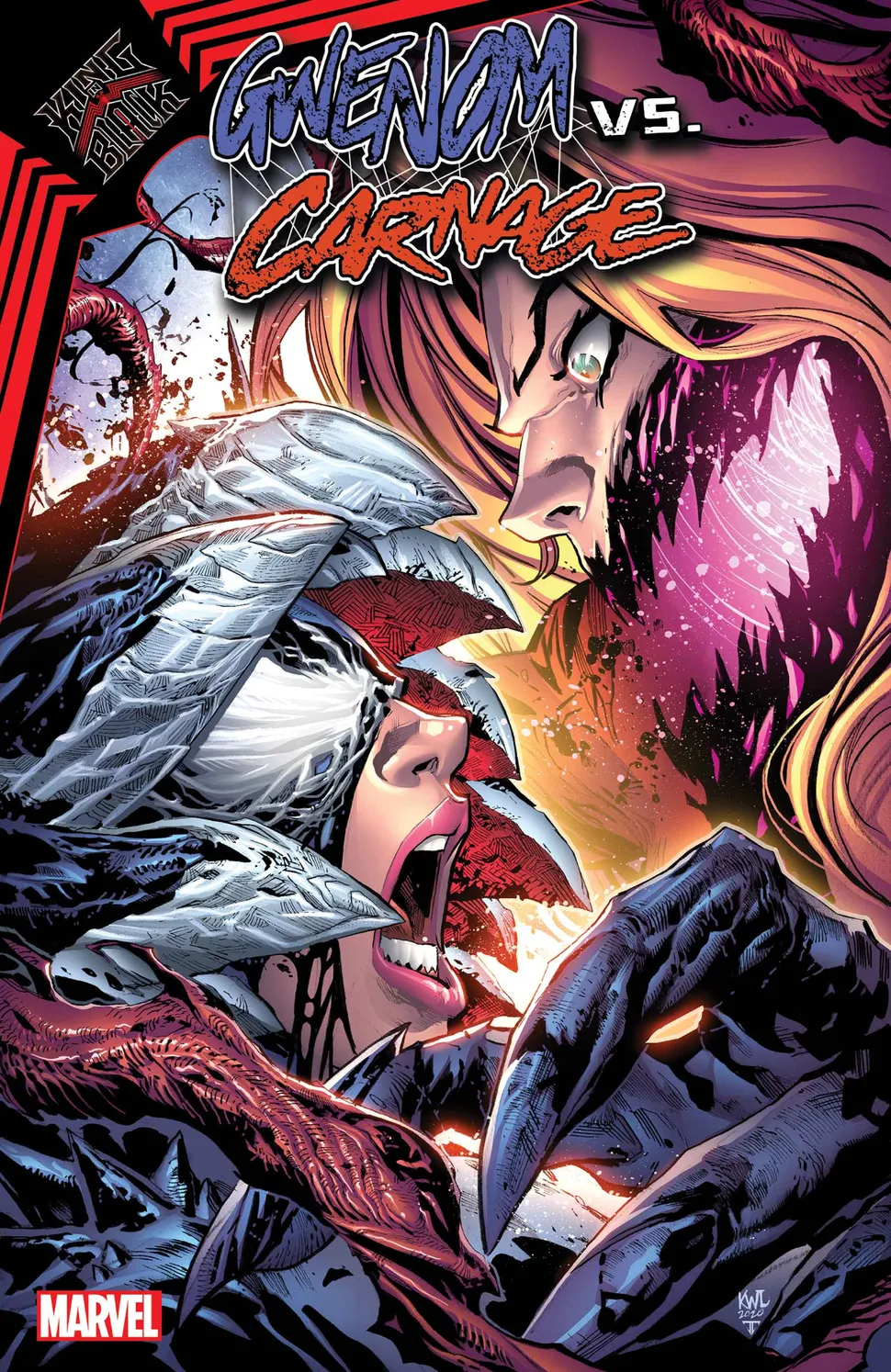 KING IN BLACK: GWENOM VS. CARNAGE #3
SEANAN McGUIRE (W) • FLAVIANO (A) • Cover by KEN LASHLEY
VARIANT COVER BY DAVID LAFUENTE
AMP VS. AMP, SYMBIOTE VS. SYMBIOTE, FRIEND VS. FRIEND!
• Unwittingly pulled into her bandmate Gwen Stacy's interdimensional adventures and the Marvel Universe, MARY JANE WATSON of Earth-65 has bonded to a symbiote and become a new and deadly iteration of CARNAGE!
• As dragons rain from the sky and New York finds itself on the precipice of the abyss, it's up to Gwen Stacy to rid MJ of the symbiotic spiders that have infected her and get them both home — while saving any civilians MJ endangers along the way!
32 PGS./Rated T+ …$3.99
ON SALE 3/3/2021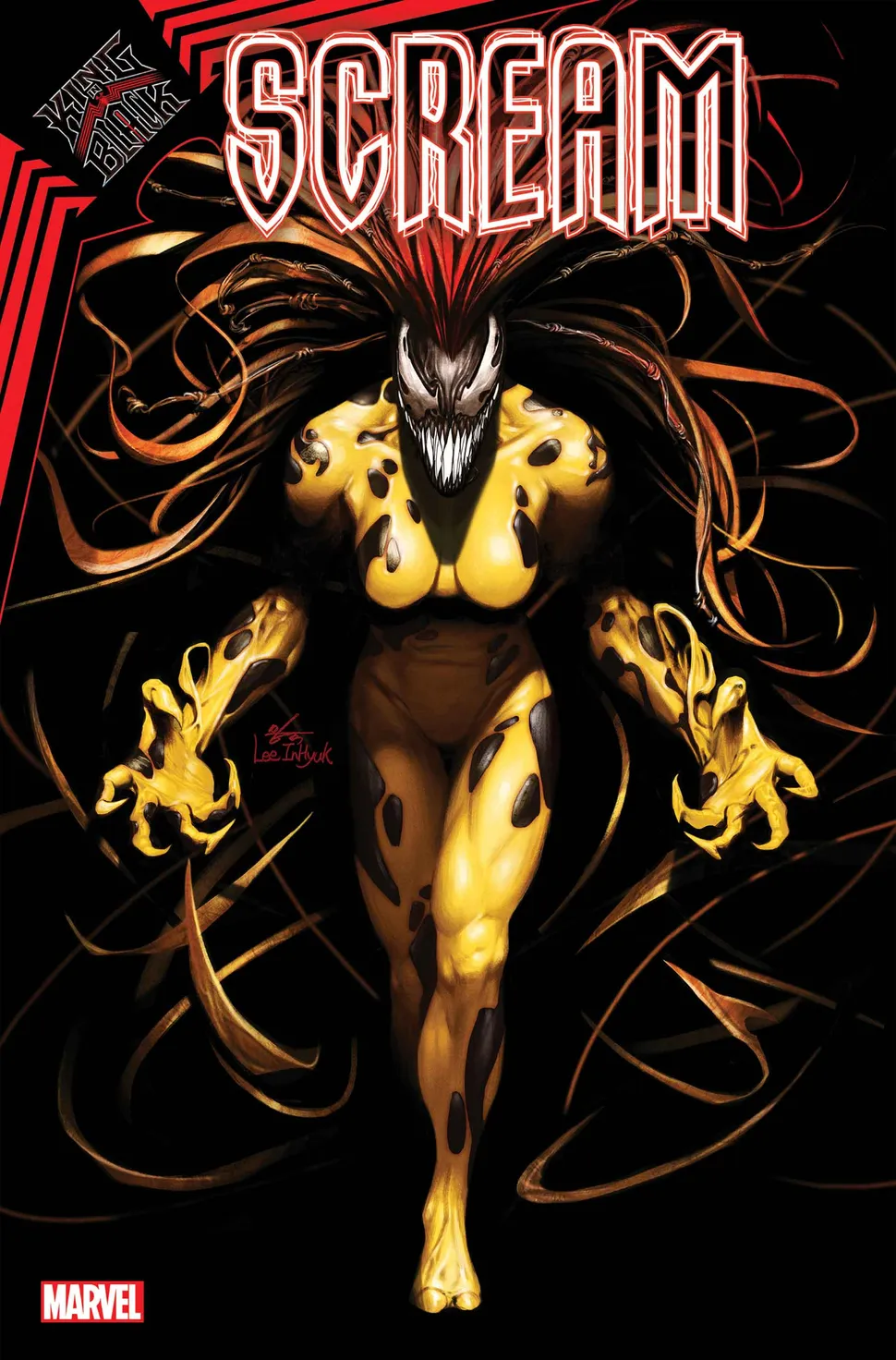 KING IN BLACK: SCREAM #1
CLAY McLEOD CHAPMAN (W) • GARRY BROWN (A) • Cover by InHYUK LEE
Stormbreakers variant cover by R.B. SILVA
VARIANT COVER BY RYAN BROWN
SCREAM RETURNS!
• Andi Benton has faced other symbiotes before, but never has she faced the power and might of KNULL himself!
• Does SCREAM have what it takes to put a dent in Knull's symbiotic armor?
• Or is this the end for SCREAM?
40 PGS./ONE-SHOT/Rated T+ …$4.99
ON SALE 3/24/2021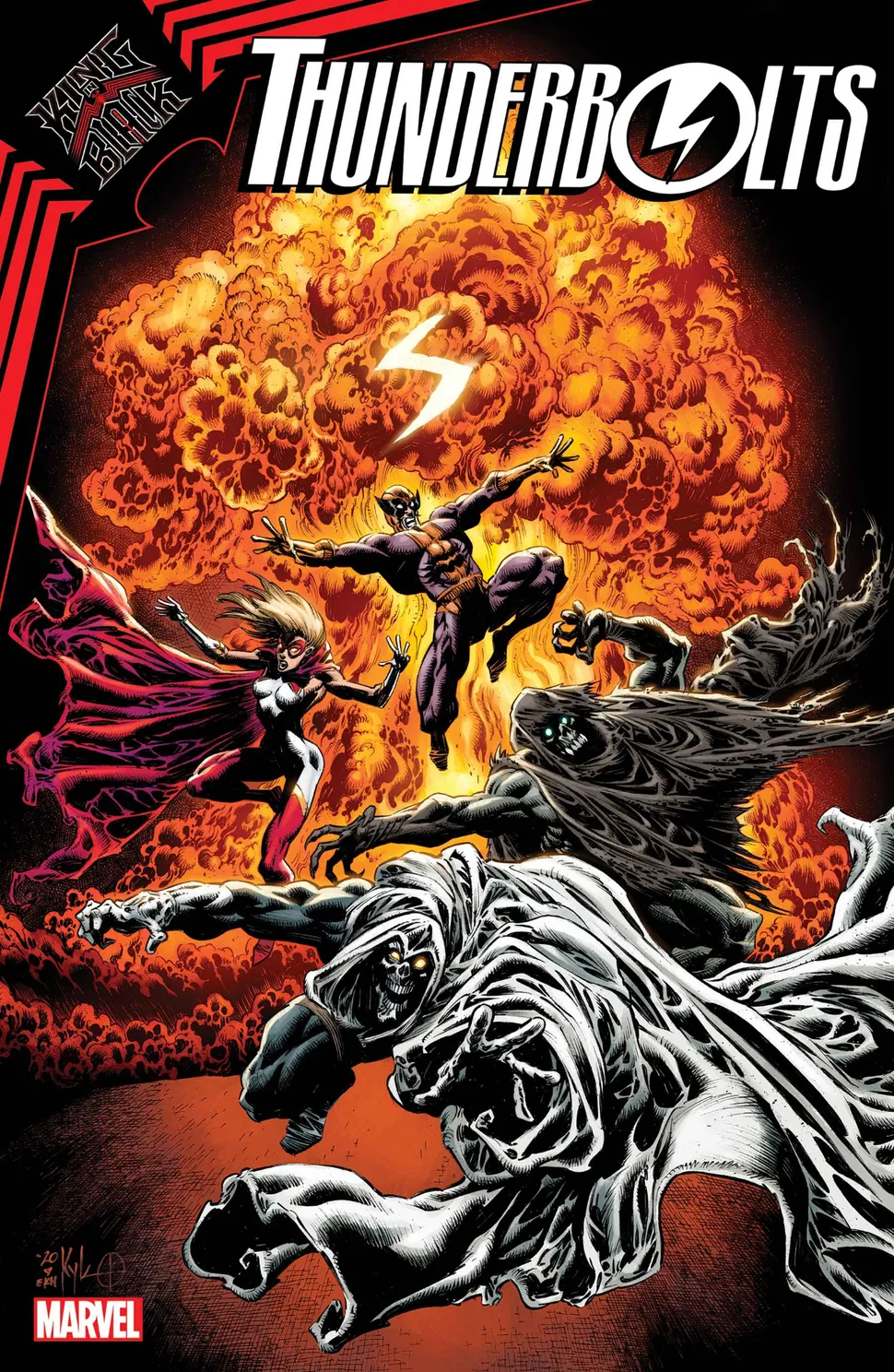 KING IN BLACK: THUNDERBOLTS #3
MATTHEW ROSENBERG (W)
JUAN FERREYRA (A) • Cover by KYLE HOTZ
Variant cover by RIAN GONZALES
THE EXPLOSIVE FINALE!
• What are the Thunderbolts doing with the Sentry's body?
• Oh…Oh, no. Really? That's the plan??? Well, as long as everything comes out all right in the end.
• Wait, THAT'S how it ends??? YIKES.
32 PGS./Rated T+ …$3.99
ON SALE 3/3/2021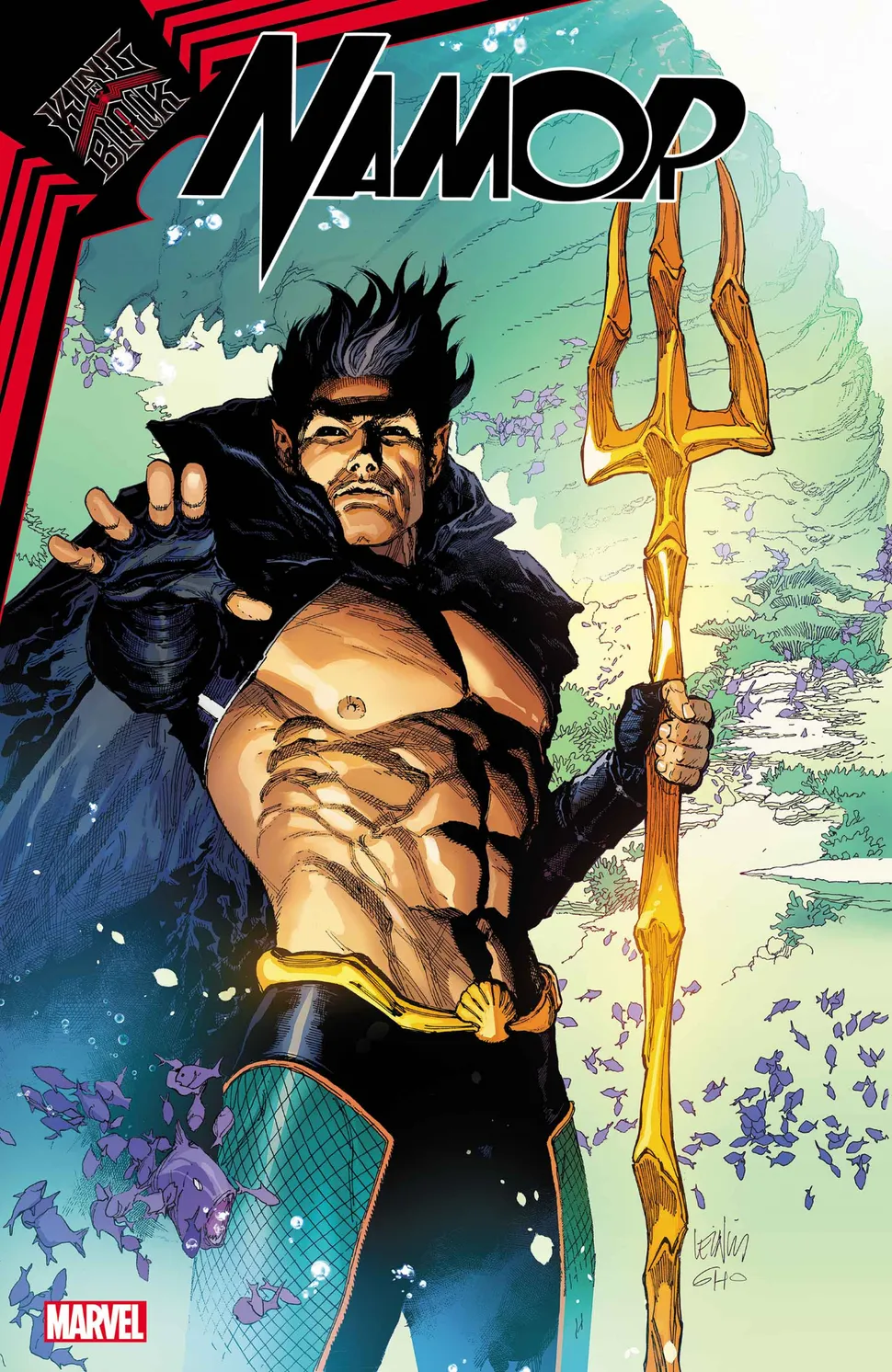 KING IN BLACK: NAMOR #5
KURT BUSIEK (W)
BEN DEWEY & JONAS SCHARF (A)
Cover by LEINIL FRANCIS YU
The grand finale! As the Dark Tide threatens Atlantis, Namor, Attuma and Dorma make a desperate, dangerous attempt to save the undersea world — but even if they can manage it, it'll come at a great cost. Learn the fate of Atlantis — of Attuma — of the Dark Tide — and the future of the Dark Tide as well. What will come out of THE KING IN BLACK for Namor and Atlantis? Watch it unfold here.
32 PGS./Rated T+ …$3.99
ON SALE 3/31/2021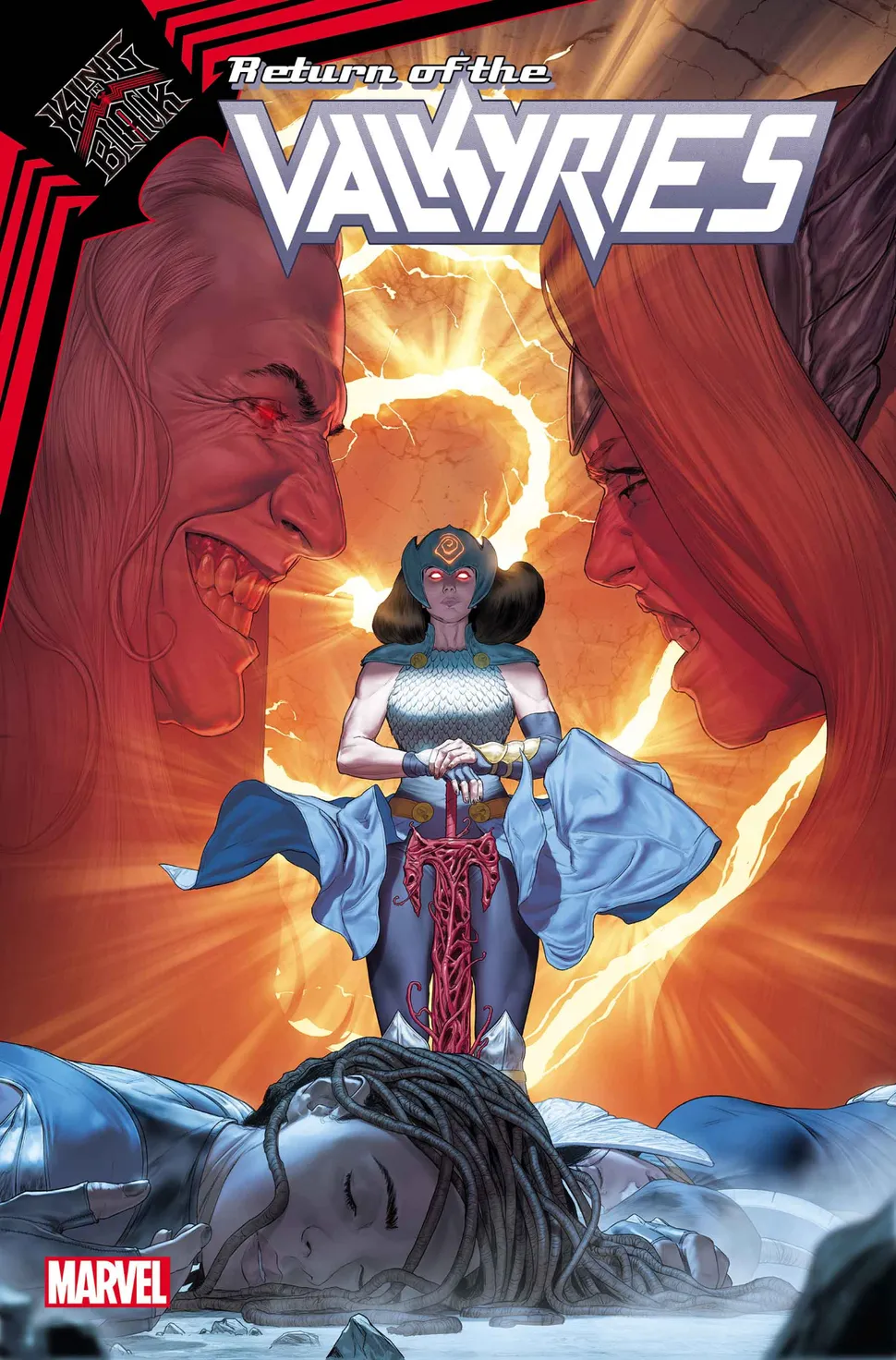 KING IN BLACK: RETURN OF THE VALKYRIES #4
JASON AARON & TORUNN Grønbekk (W)
NINA VAKUEVA (A) • Cover by MATTIA DE IULIS
Profile variant cover by PHIL NOTO
Headshot variant cover by TODD NAUCK
THE LAST RIDE OF THE VALKYRIES!
Brunnhilde. Jane Foster. Dani Moonstar. Hildegarde. And the mysterious stranger who's worn the title longer than any of them. The Valkyries are united, and at last they have a plan – but so does the King in Black. Every soul in existence is at stake – including the Valkyries' own!
32 PGS./Rated T+ …$3.99
ON SALE 3/31/2021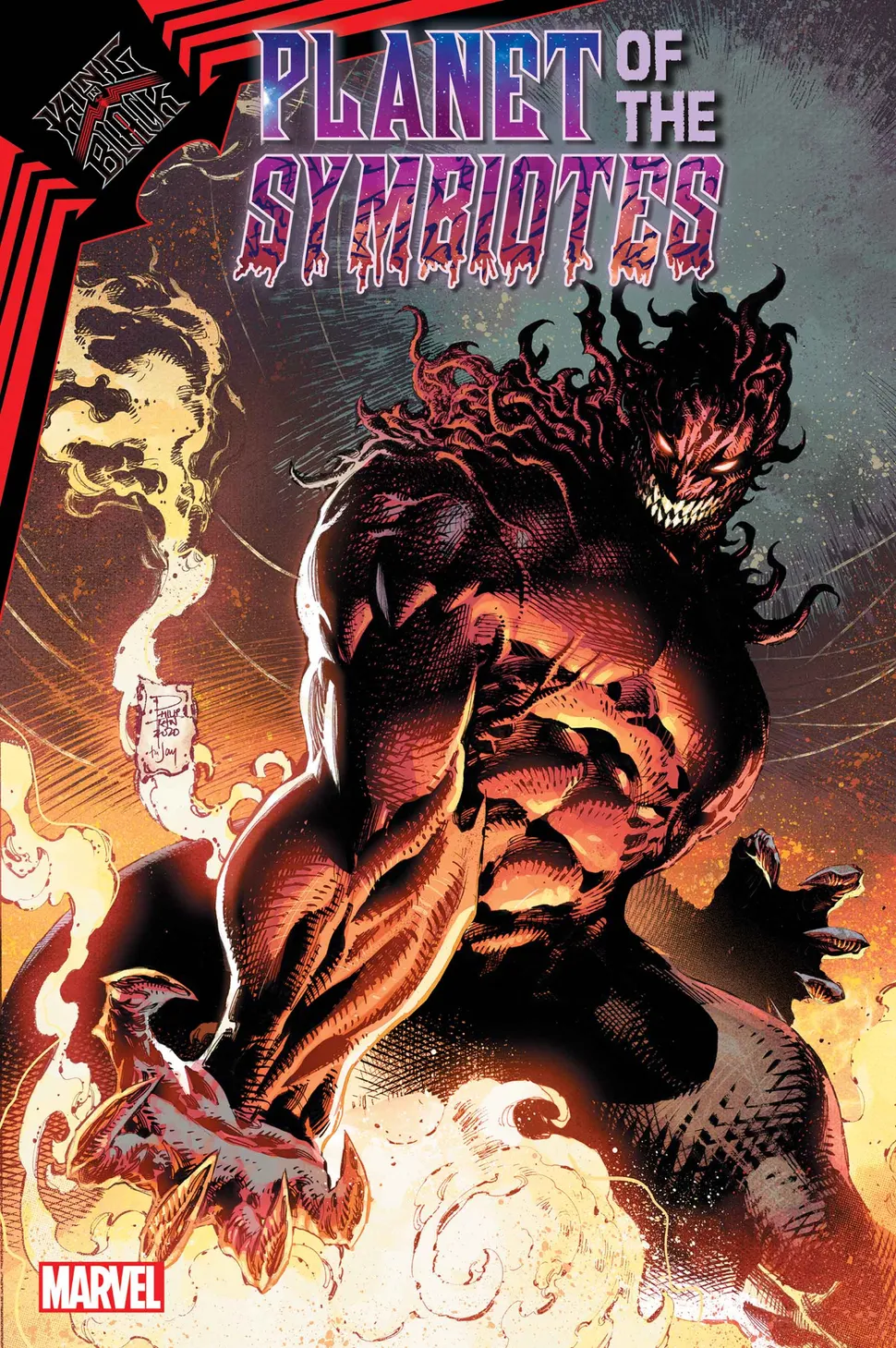 KING IN BLACK: PLANET OF THE SYMBIOTES #3
RODNEY BARNES & STEVE ORLANDO (W)
KYLE HOTZ & DANILO BEYRUTH (A)
COVER BY Philip Tan
A DARK SHADOW LOOMS
OVER CLOAK AND DAGGER!
PLUS: THE RETURN OF TOXIN!
32 PGS./Rated T+ …$3.99
ON SALE 3/10/2021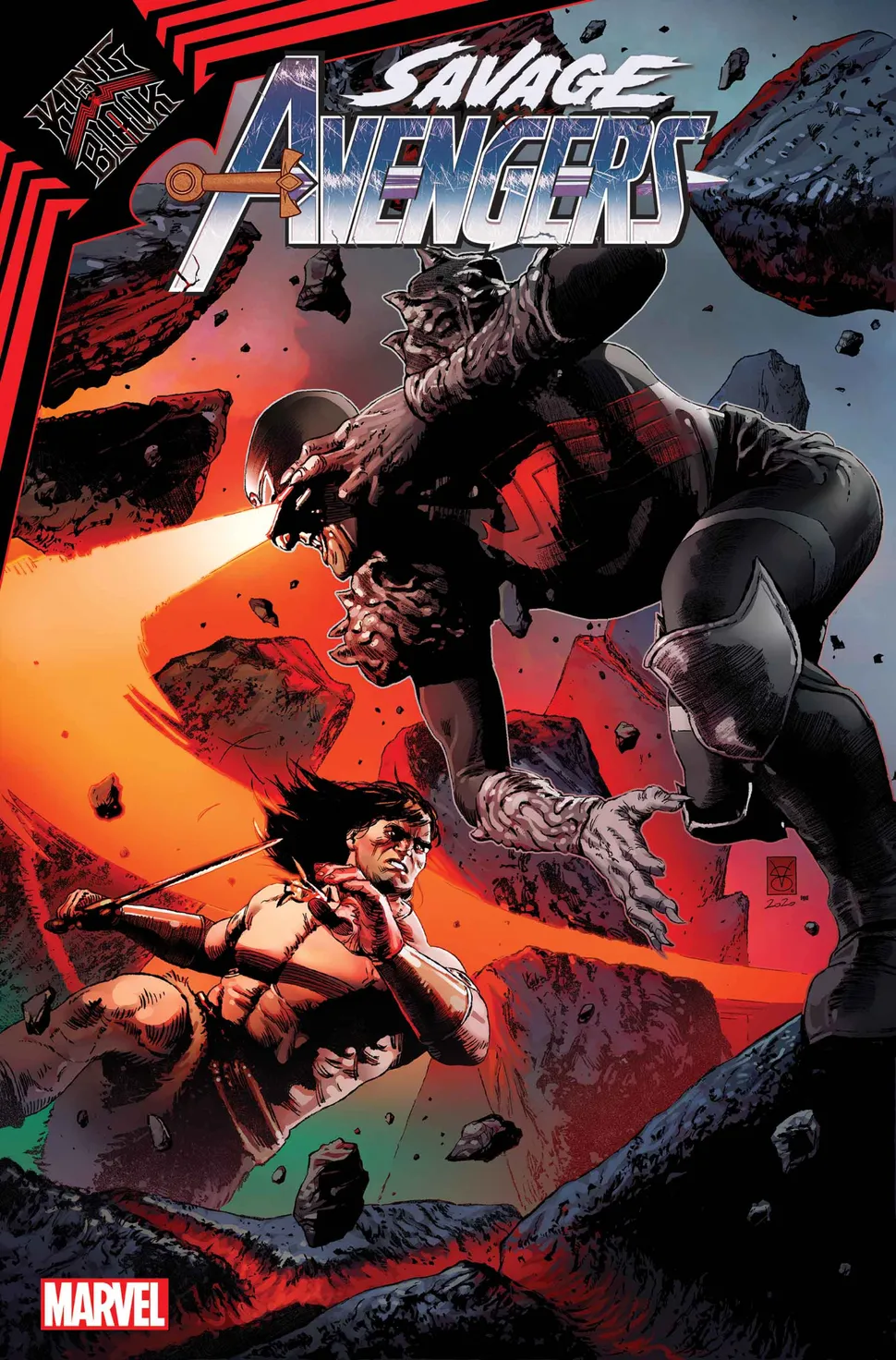 SAVAGE AVENGERS #19
GERRY DUGGAN (W) • KEV WALKER (A)
Cover by VALERIO GIANGIORDANO
TWO-TONE VARIANT COVER BY MICHAEL CHO
• Conan's heist of the Hellfire Club goes awry when the mutants hire his sword to help free Storm and Cyclops from Knull.
• Join us for some March Madness starring Conan, Deadpool and the Marauders.
32 PGS./Rated T+ …$3.99
ON SALE 3/24/2021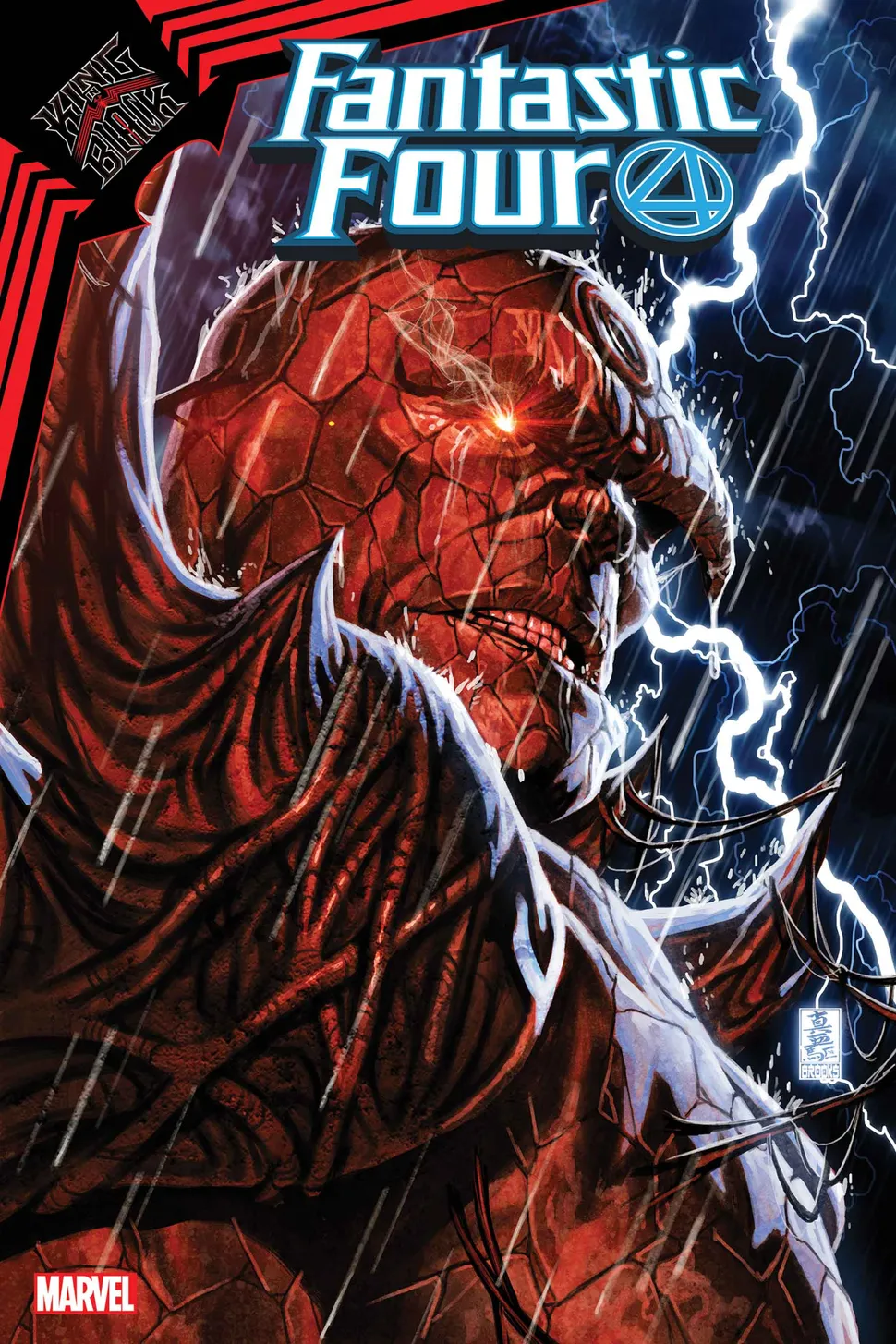 FANTASTIC FOUR #30
DAN SLOTT (W) • ZÉ CARLOS (A) • Cover by MARK BROOKS
THE THING-THING VARIANT COVER BY DANIEL ACUNA
"The Two-In-One Terrors!"
• Marvel's First Family are divided and at each other's throats!
• As the Earth-ending threat of the KING IN BLACK rages on, half of the Fantastic Four are Knullified and out to destroy their remaining friends and family!
• If that weren't enough...an ancient force has reemerged in the Multiverse. Who—or what—is THE RECKONING?!
32 PGS./Rated T+ …$3.99
ON SALE 3/10/2021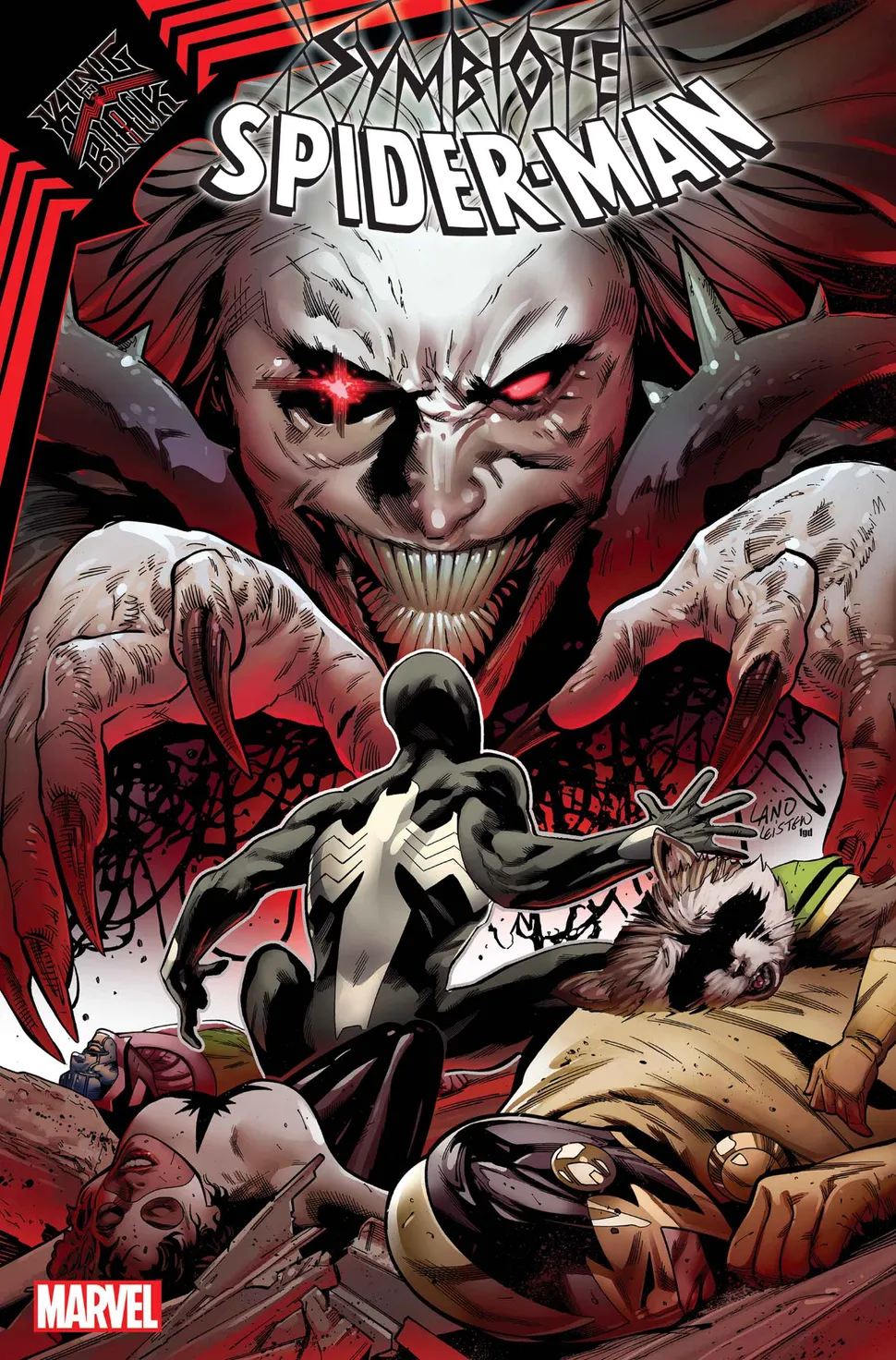 SYMBIOTE SPIDER-MAN: KING IN BLACK #5
Peter David (W) • GREG LAND (A/C)
VARIANT COVER BY DAVE RAPOZA
THE COLLISION COURSE WITH THE KING IN BLACK COMES TO A SPACE-SHATTERING CONCLUSION!
• The god-king of the symbiotes has made his presence known across space and time — will the assembled heroes of Marvel's yesteryear be enough to stave off his suffocating darkness, or will every corner of the Marvel Universe fall to the KING IN BLACK?!
32 PGS./Rated T …$3.99
ON SALE 3/31/2021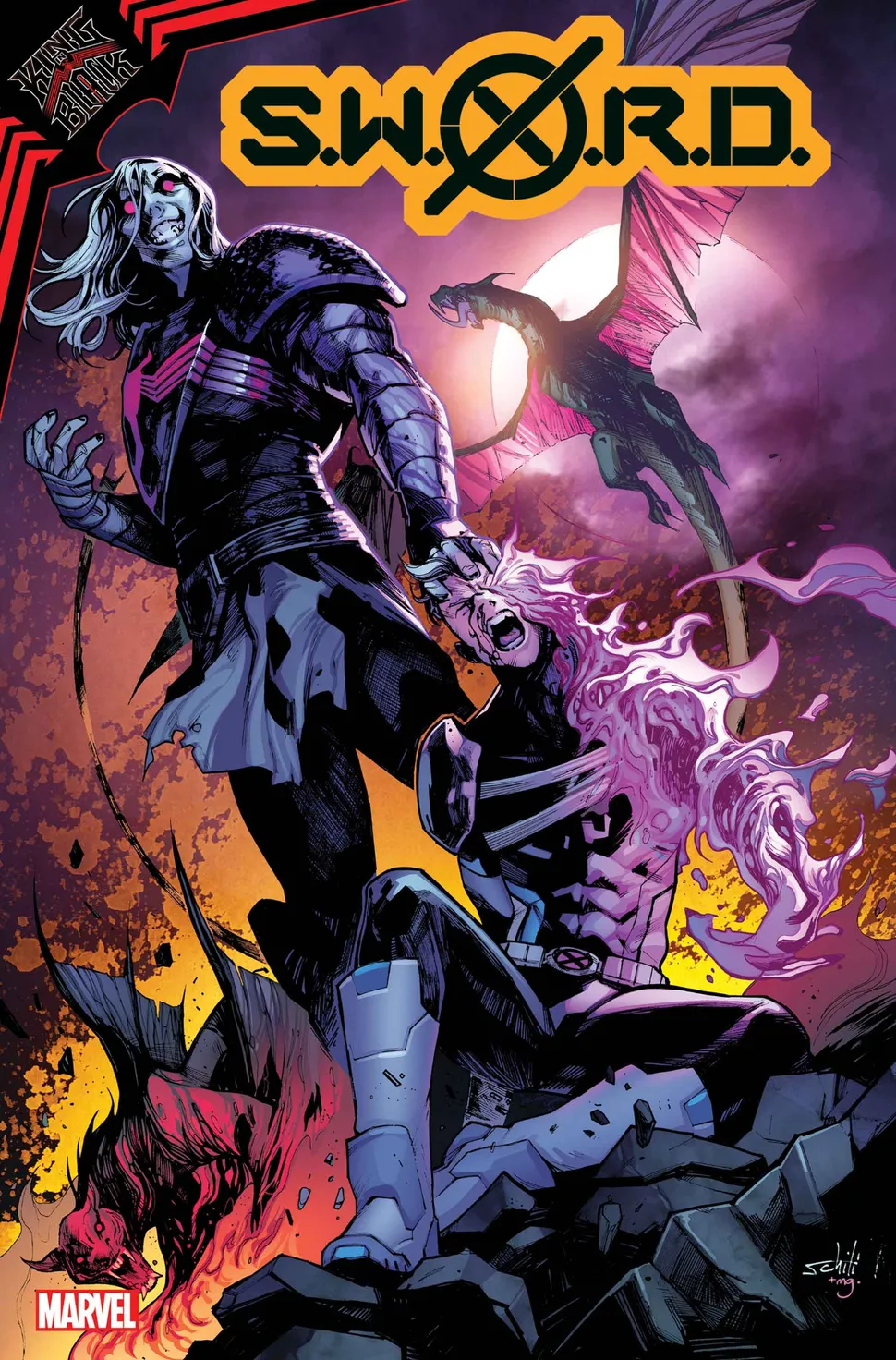 S.W.O.R.D. #4
AL EWING (W) • VALERIO SCHITI (A/C)
VARIANT COVER BY TBA
KRAKOA, WE HAVE A PROBLEM!
The mutants are dying. Their island is dying. Earth itself is dying. All hope for humanity as a species lies in Protocol V. Protocol V isn't going to work.
32 PGS./Rated T+ …$3.99
ON SALE 3/17/2021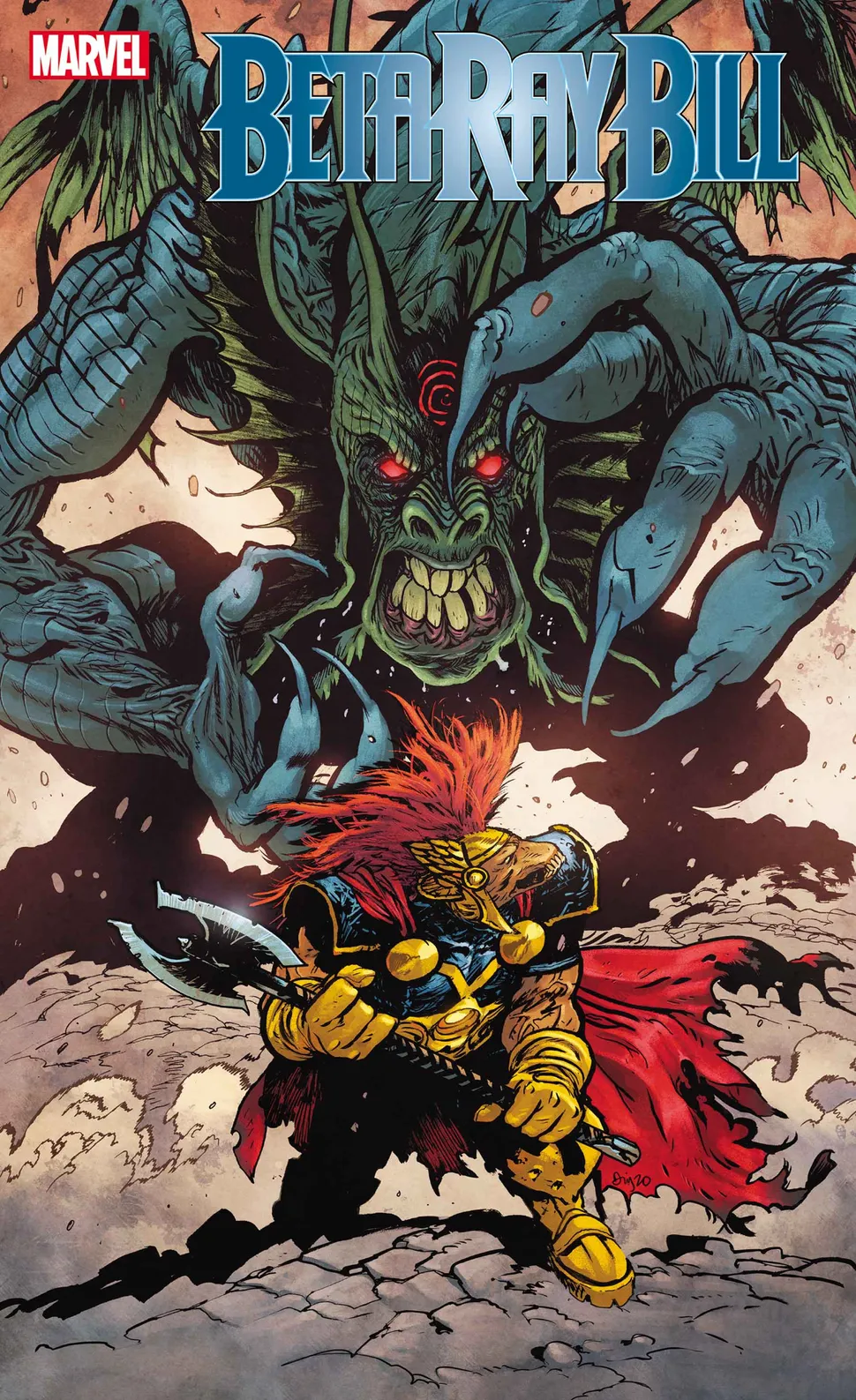 BETA RAY BILL #1
DANIEL WARREN JOHNSON (W) • DANIEL WARREN JOHNSON (A/C)
Stormbreakers variant cover by IBAN COELLO
Headshot variant COVER by TODD NAUCK
variant COVER by RYAN STEGMAN
SKETCH VARIANT COVER BY RYAN STEGMAN
variant COVER by CHASE CONLEY
variant COVER by WALTER SIMONSON
FROM THE PAGES OF DONNY CATES' THOR AND SPINNING OUT OF THE EVENTS OF KING IN BLACK!
The second-most famous wielder of Mjolnir. The right-hand man to the god of Thunder. And now, a warrior without his best weapon. Beta Ray Bill is tired of playing second fiddle to Thor – and with Bill's famous hammer, Stormbreaker, recently destroyed at the new All-Father's hands, tensions are higher than ever. The Korbinite must strike out in search of a new weapon…and a new destiny. Assuming he can first defeat a Knullified Fin Fang Foom! Writer/artist Daniel Warren Johnson (Extremity, Murder Falcon) and colorist Mike Spicer take Beta Ray Bill on a journey beyond the shadow of a god! Plus: This oversize first issue contains an exclusive conversation between Johnson and Beta Ray Bill's creator, the legendary Walter Simonson!
40 PGS./Rated T+ …$4.99
ON SALE 3/31/2021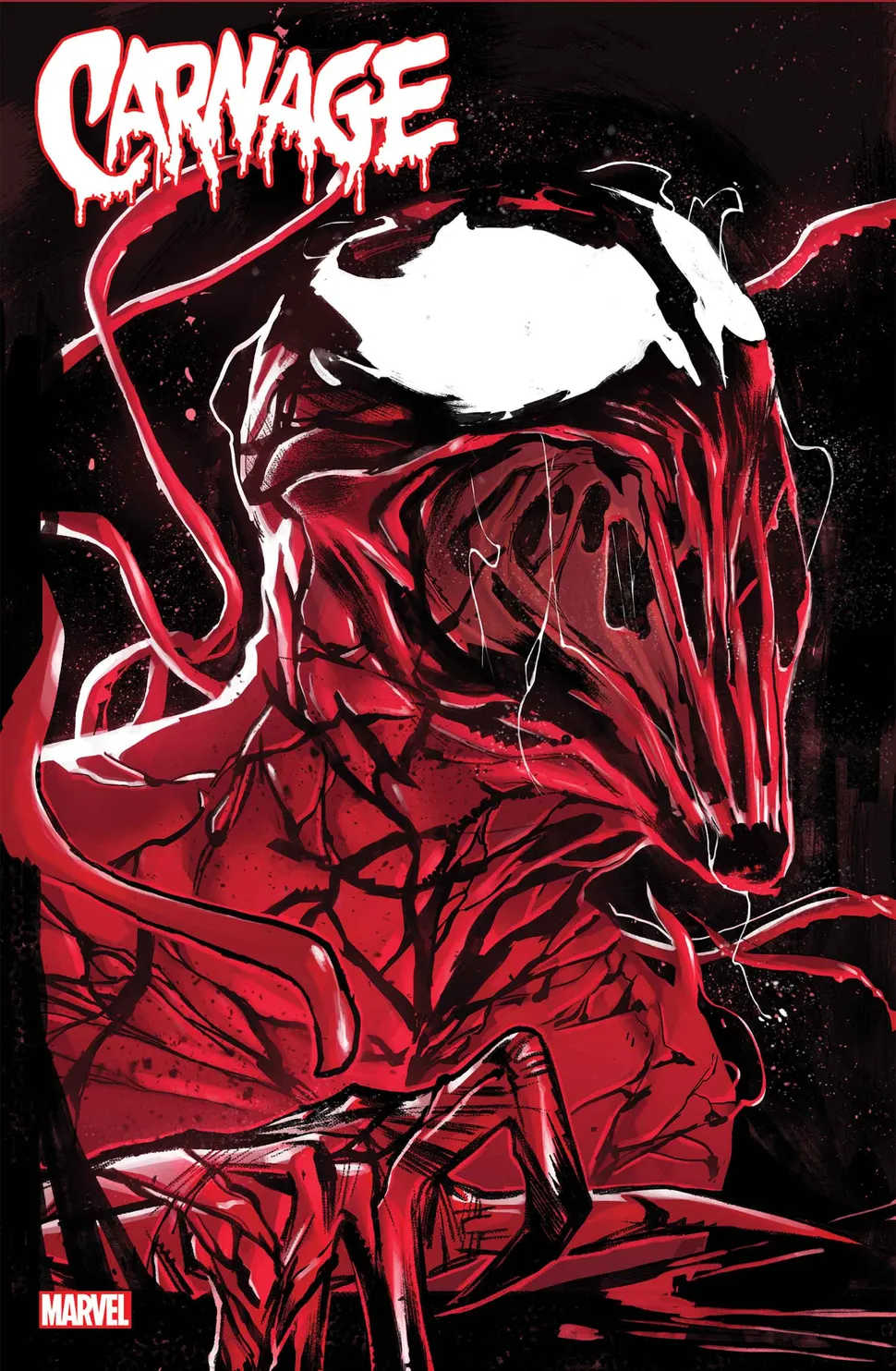 CARNAGE: BLACK, WHITE & BLOOD #1
DONNY CATES, BENJAMIN PERCY, TINI HOWARD (W)
SARA PICHELLI, KEN LASHLEY (A) • COVER BY SARA PICHELLI
VARIANT COVER BY InHYUK LEE
VARIANT COVER BY RYAN OTTLEY
VARIANT COVER BY PEACH MOMOKO
VARIANT COVER BY MARCO CHECCHETTO
CARNAGE RULES!
Witness the cerebral chaos caused by CARNAGE, brought to life by some of the greatest creators at Marvel!
But beware, True Believers, true to their titular character's namesake, these spine-chilling tales are not for the faint of heart and presented in BLACK, WHITE AND BLOOD!
40 PGS./Parental Advisory …$4.99
ON SALE 3/24/2021